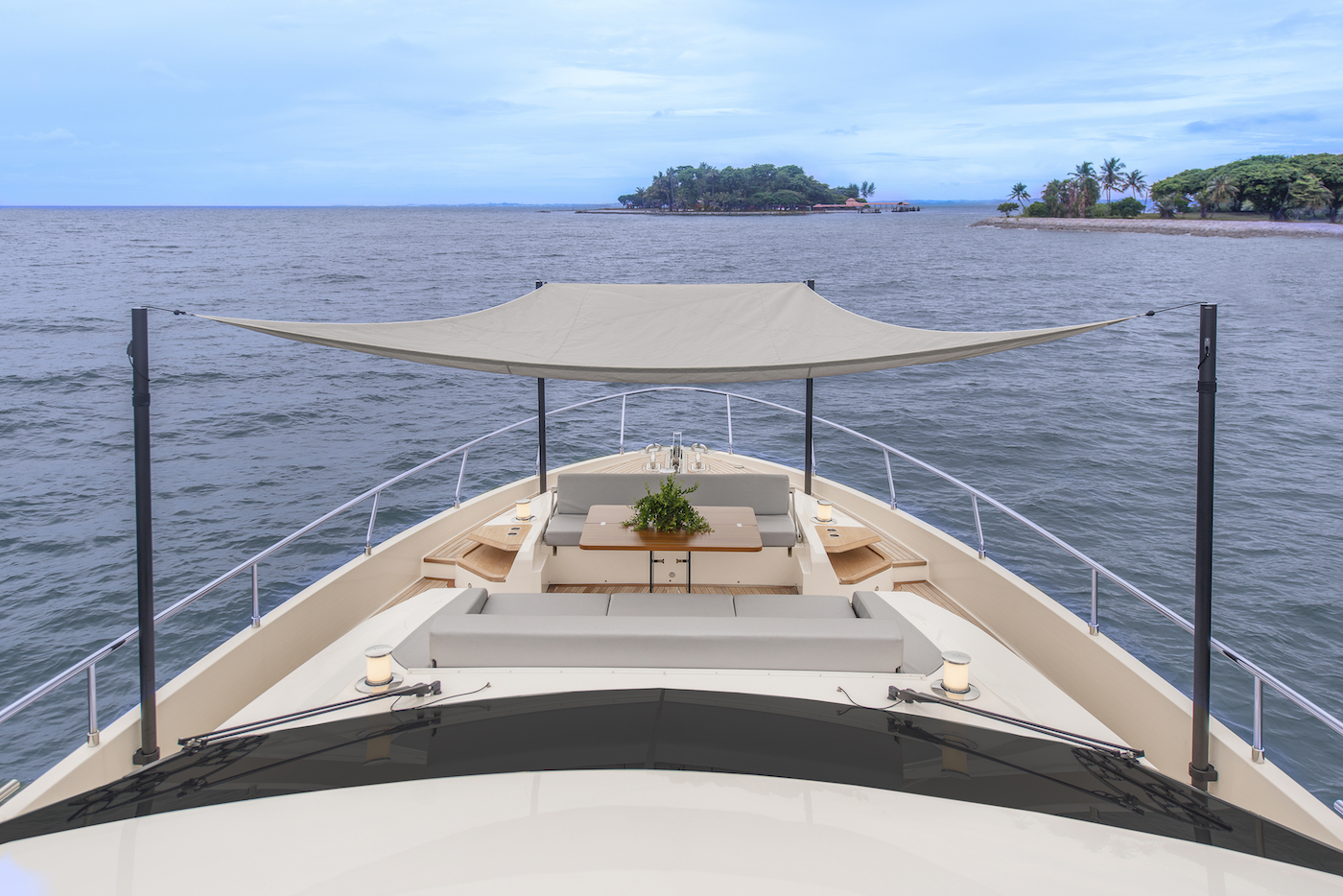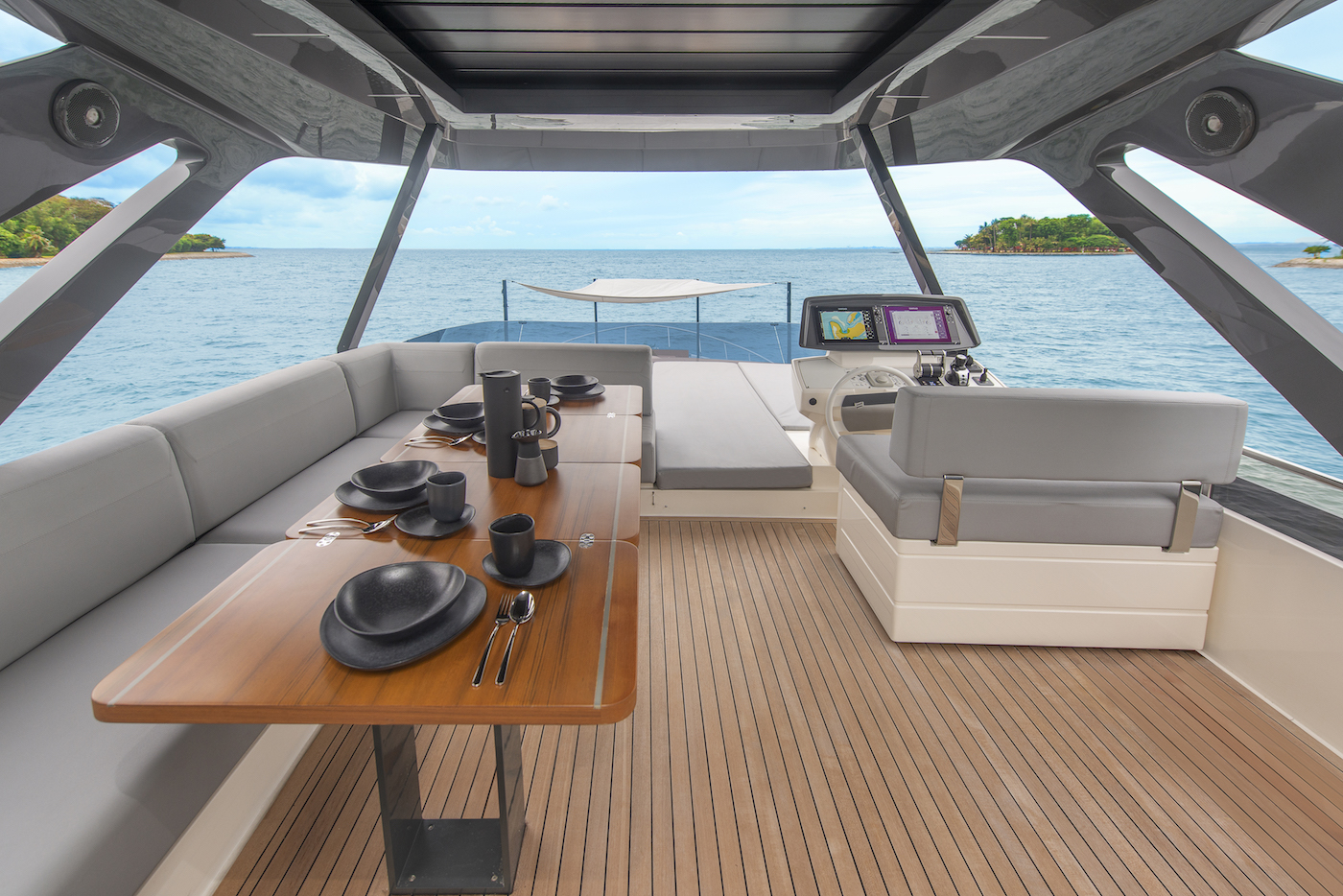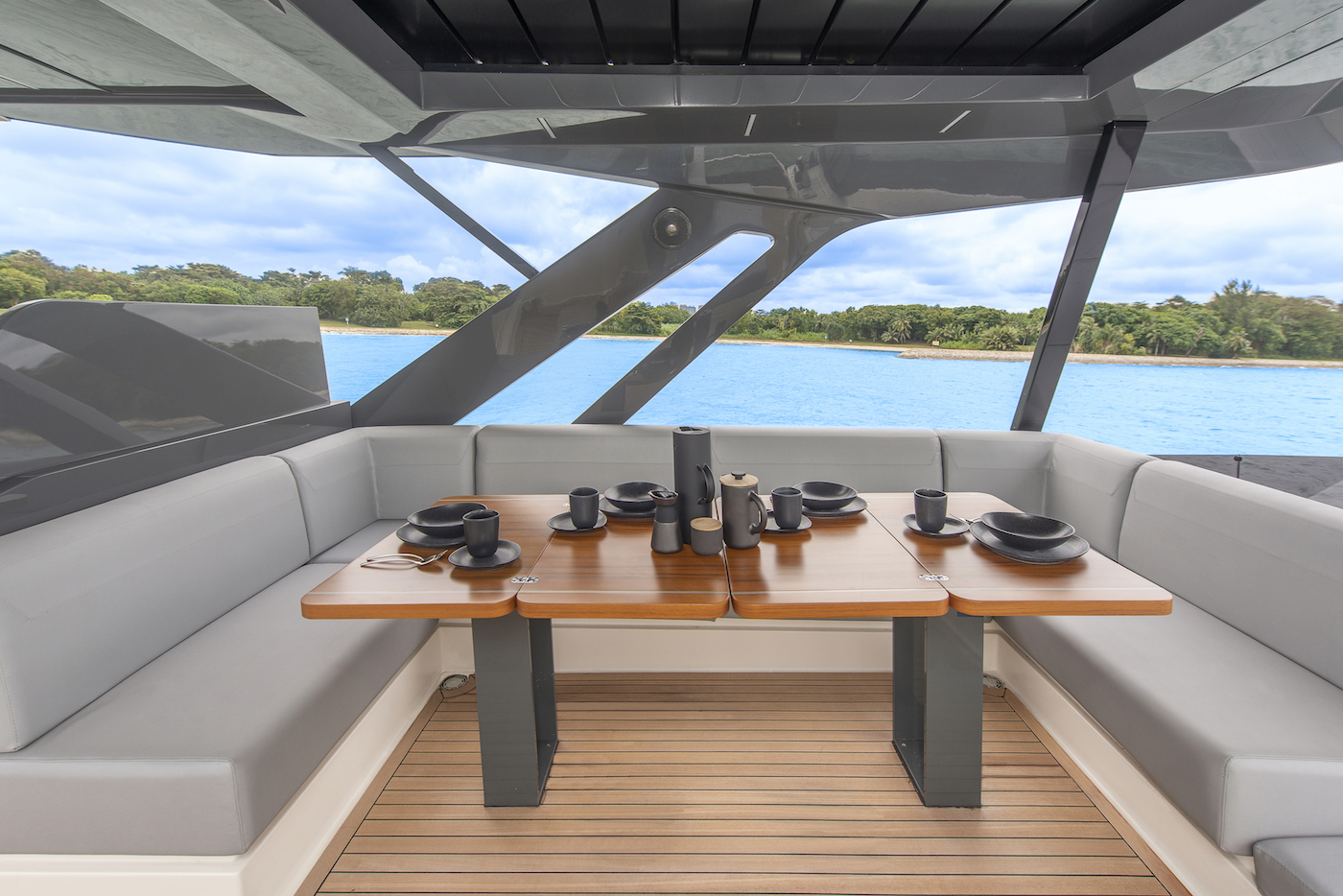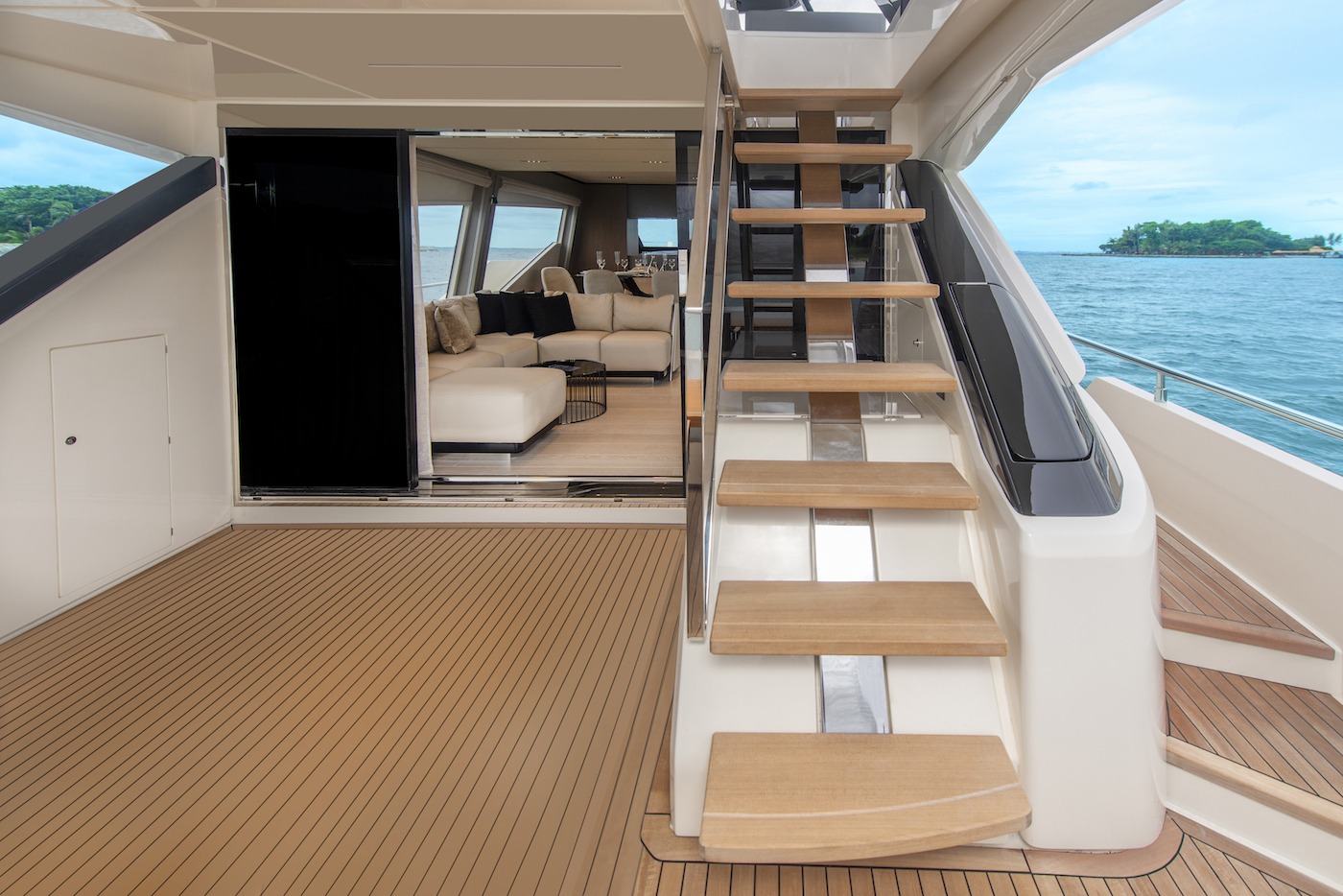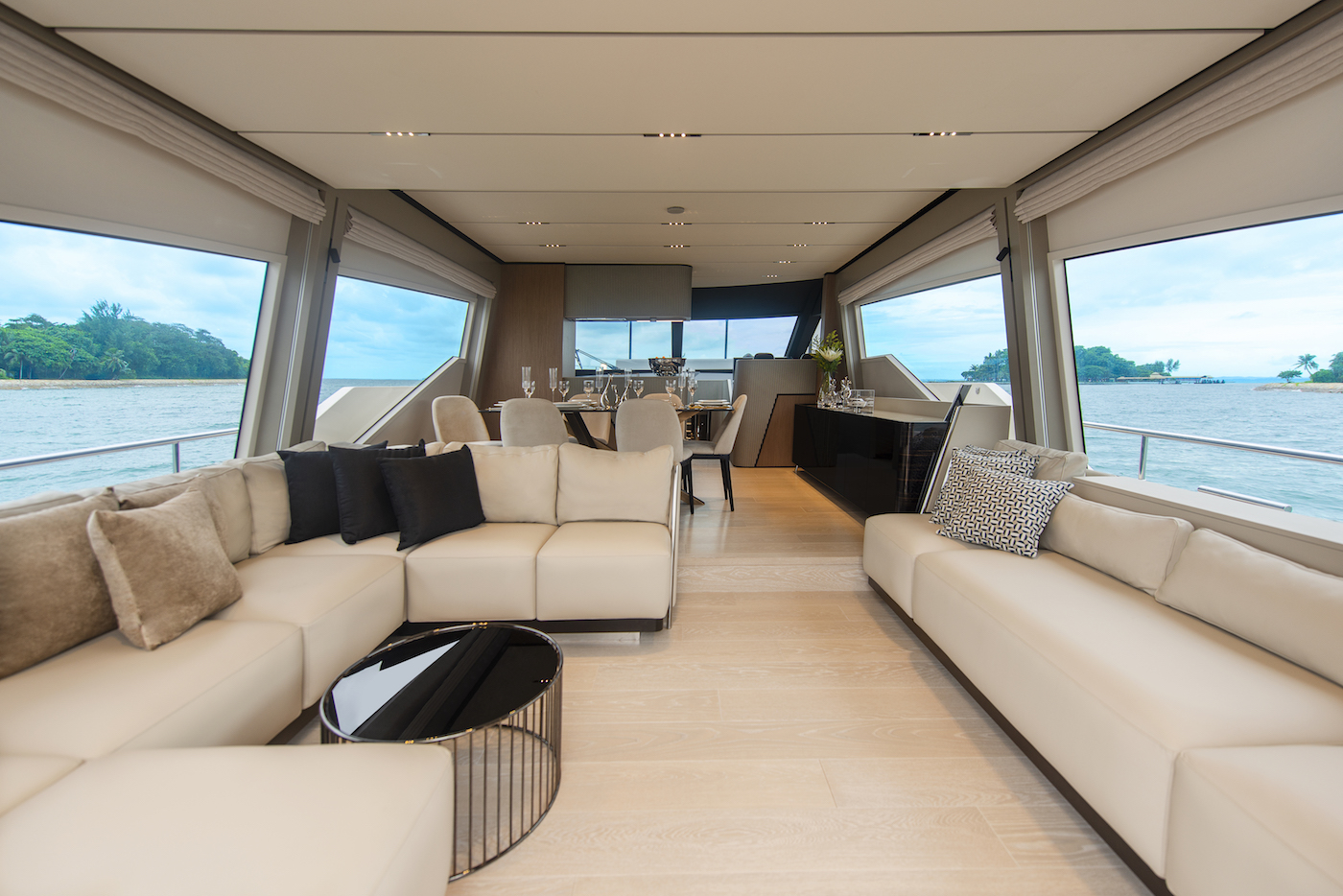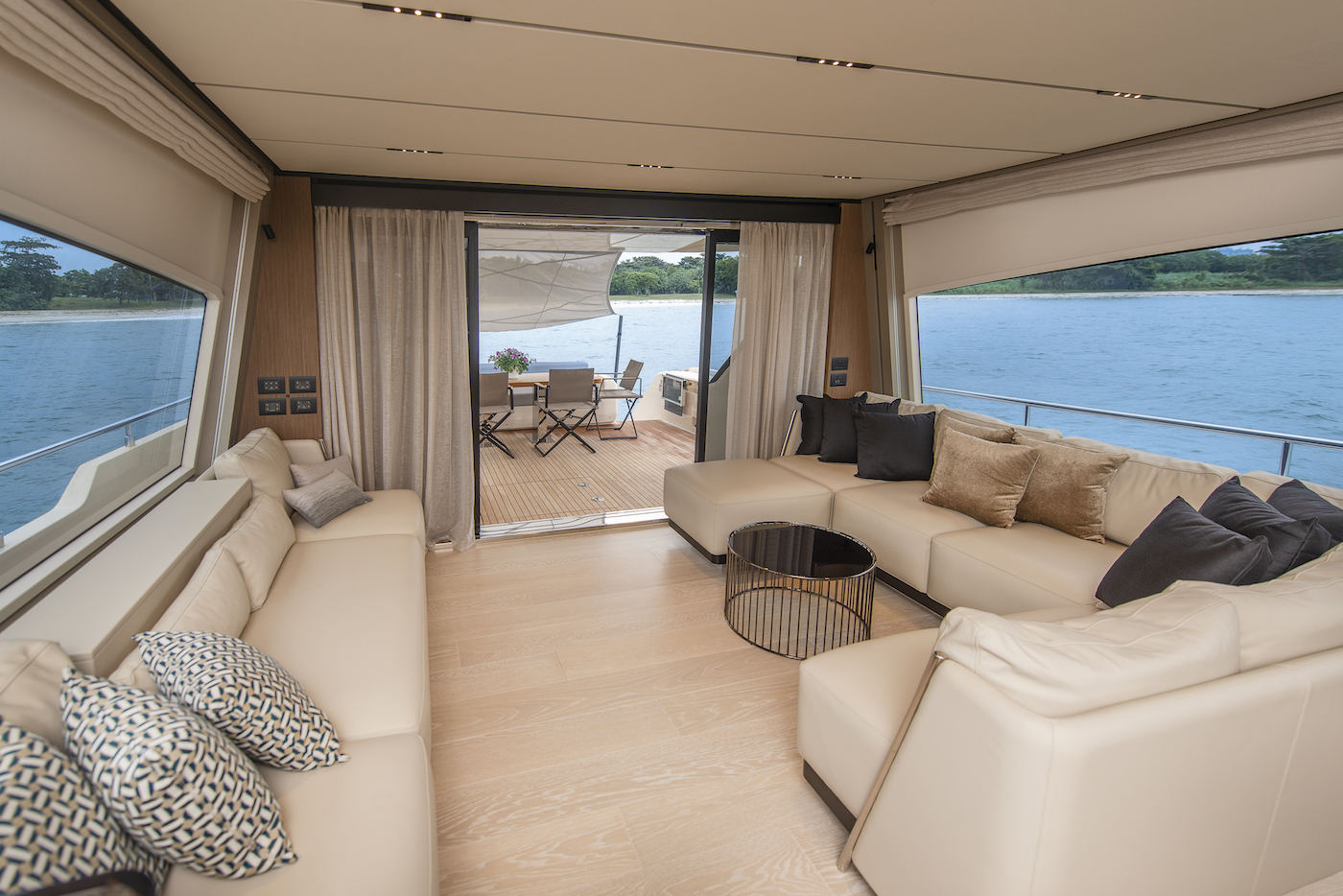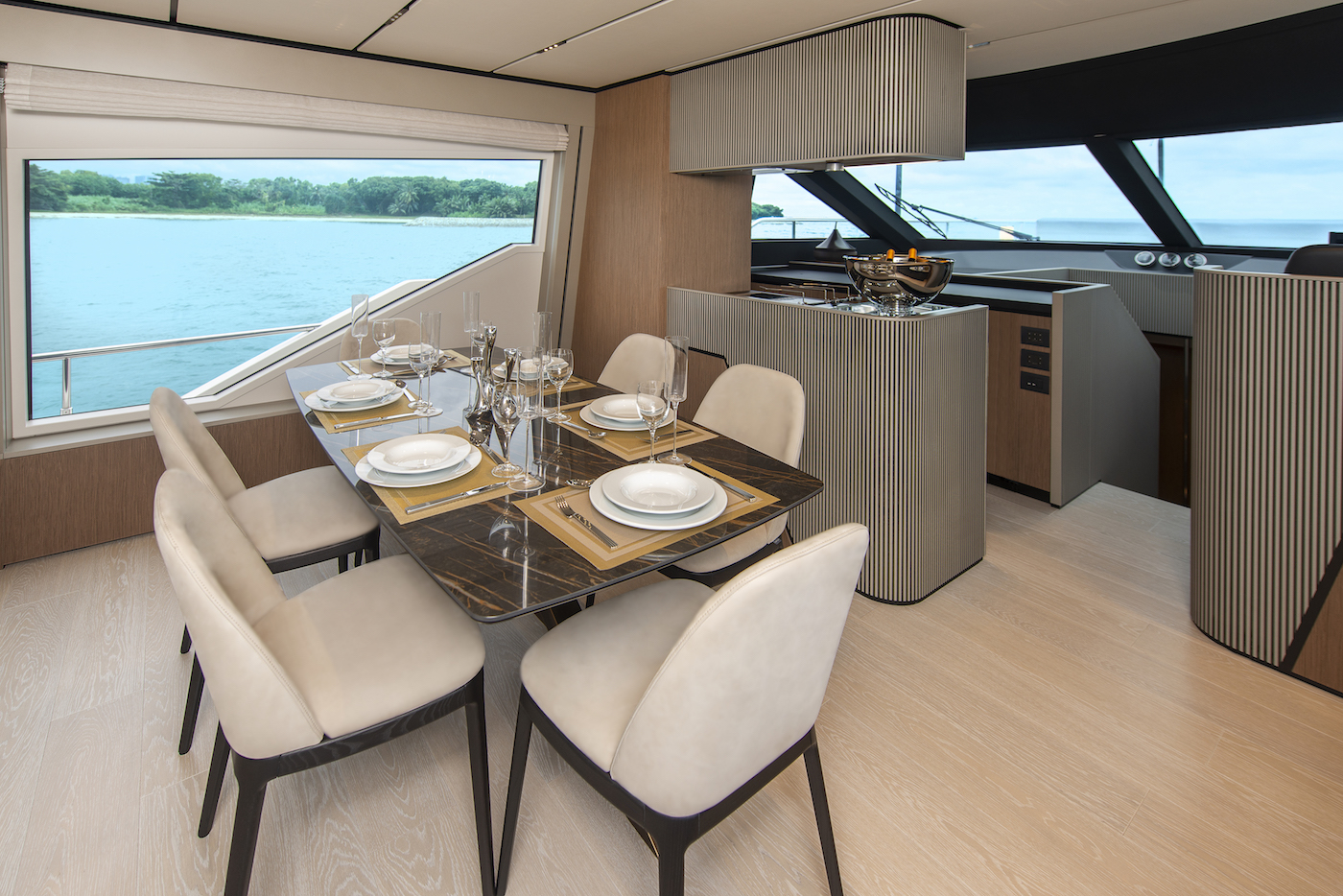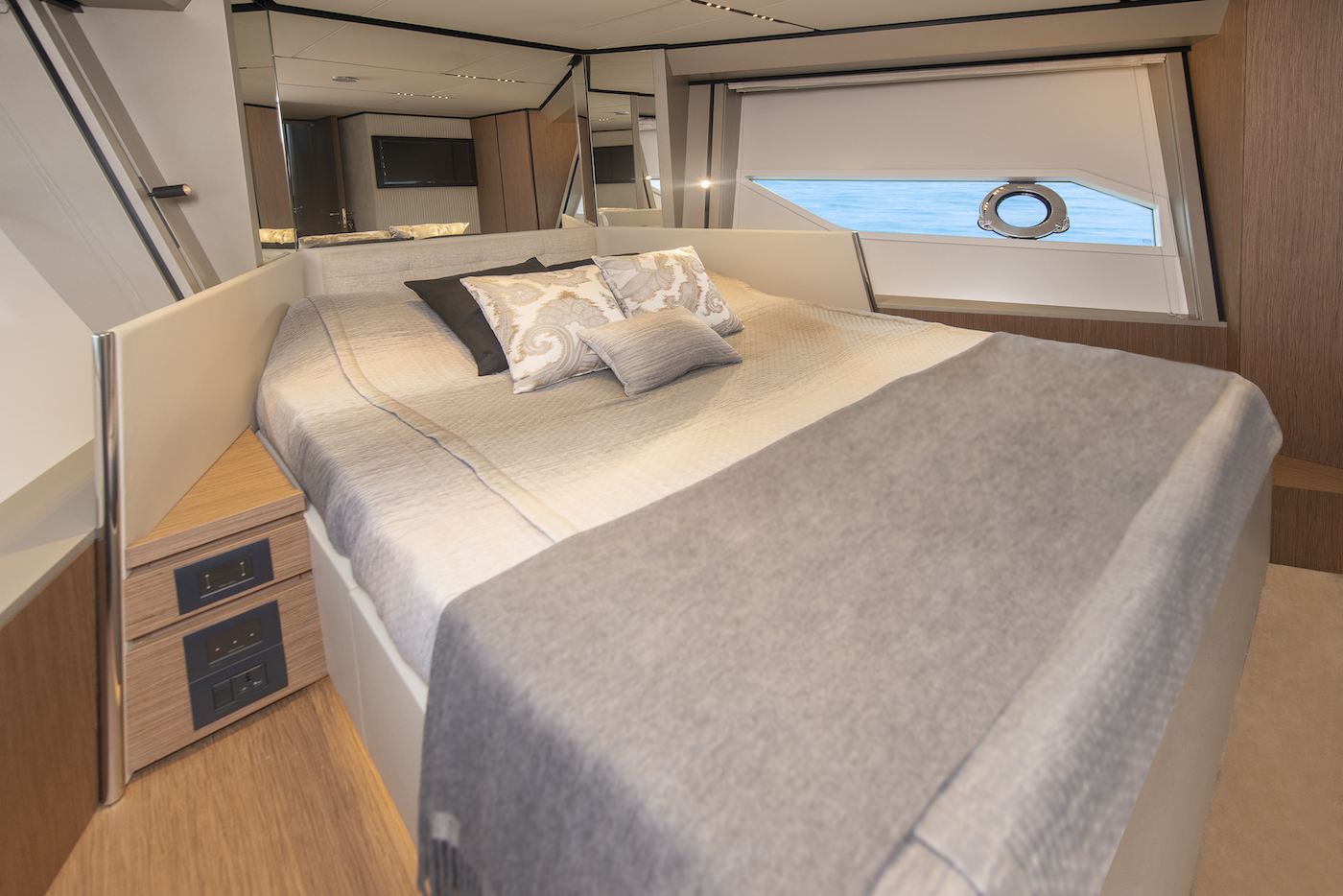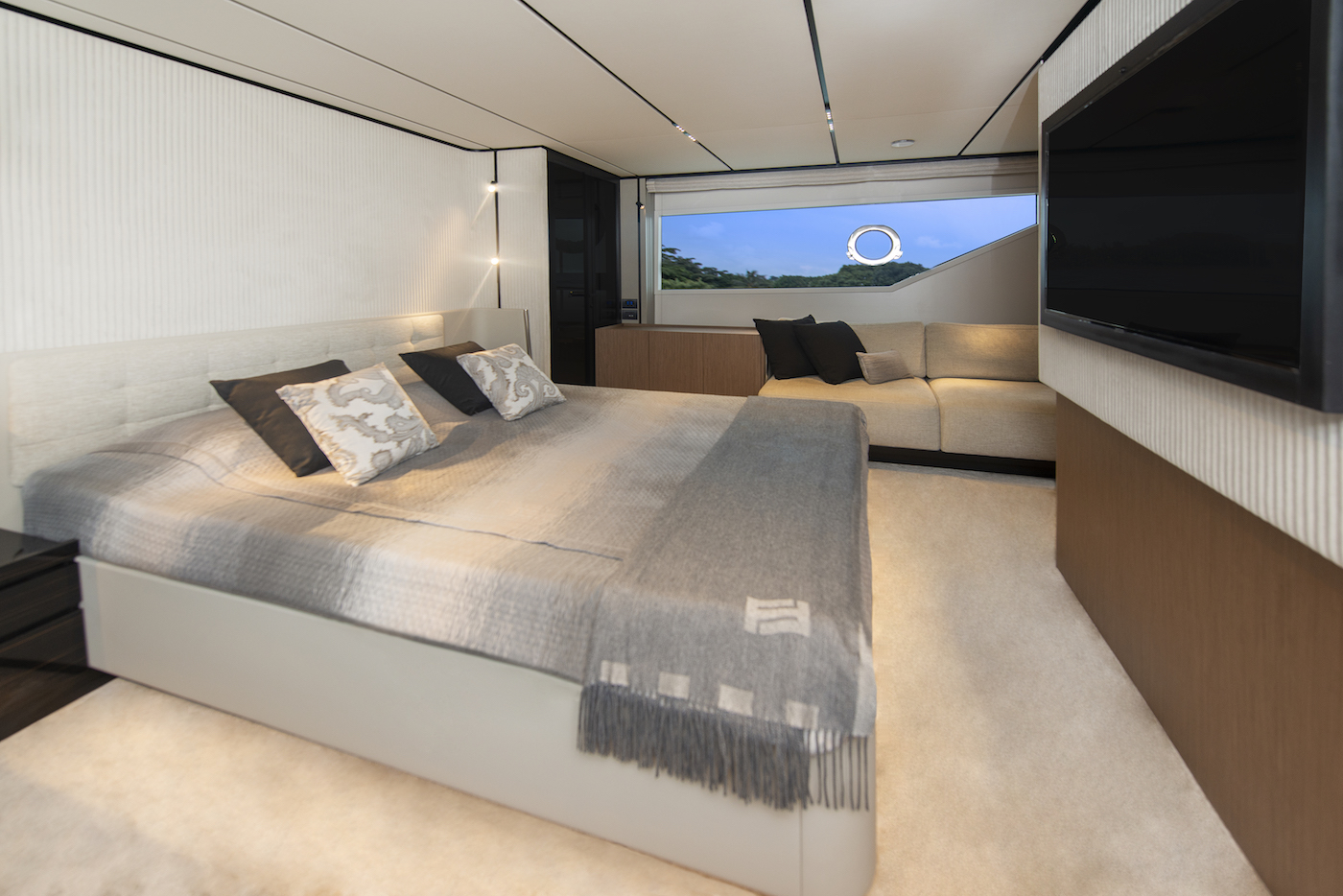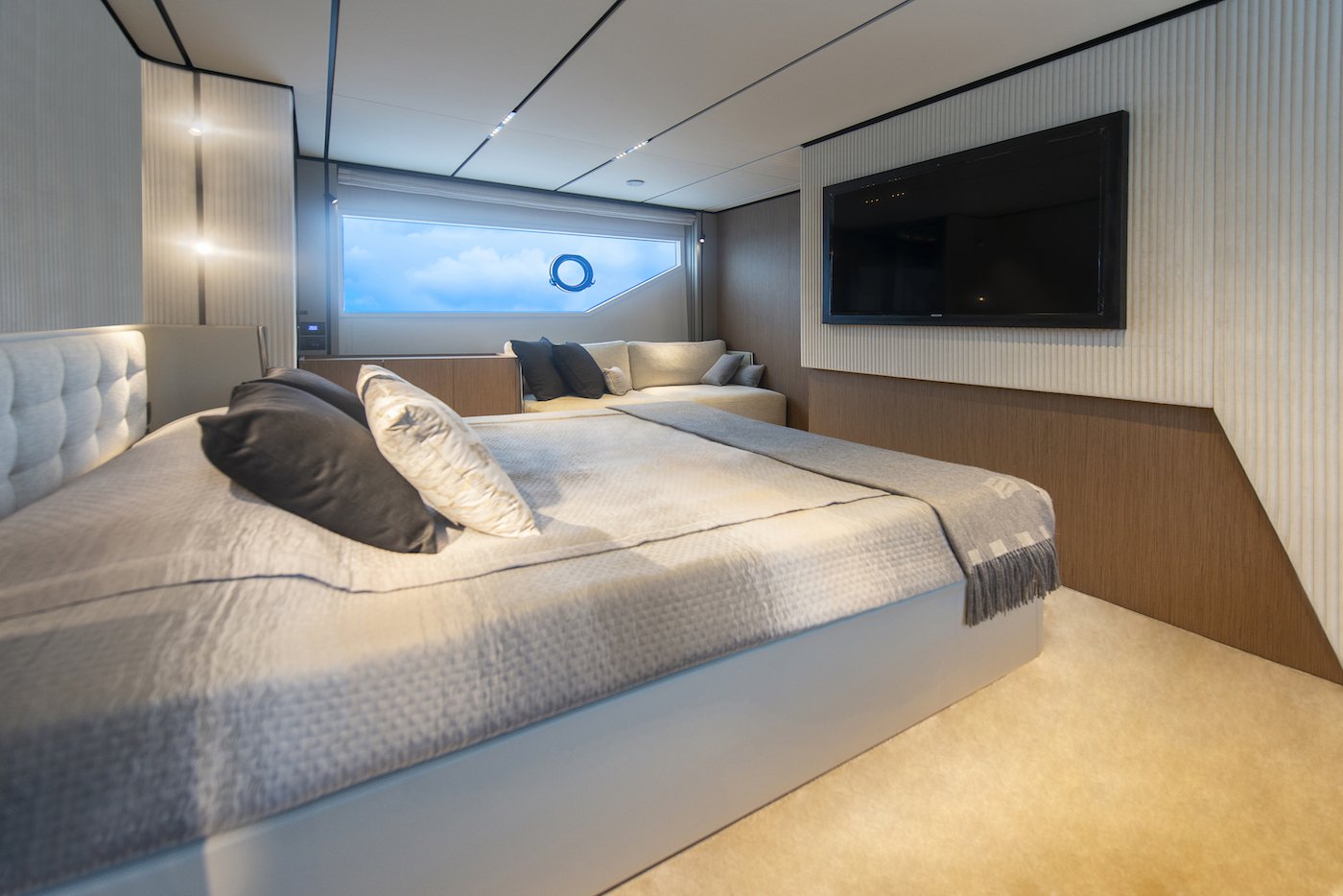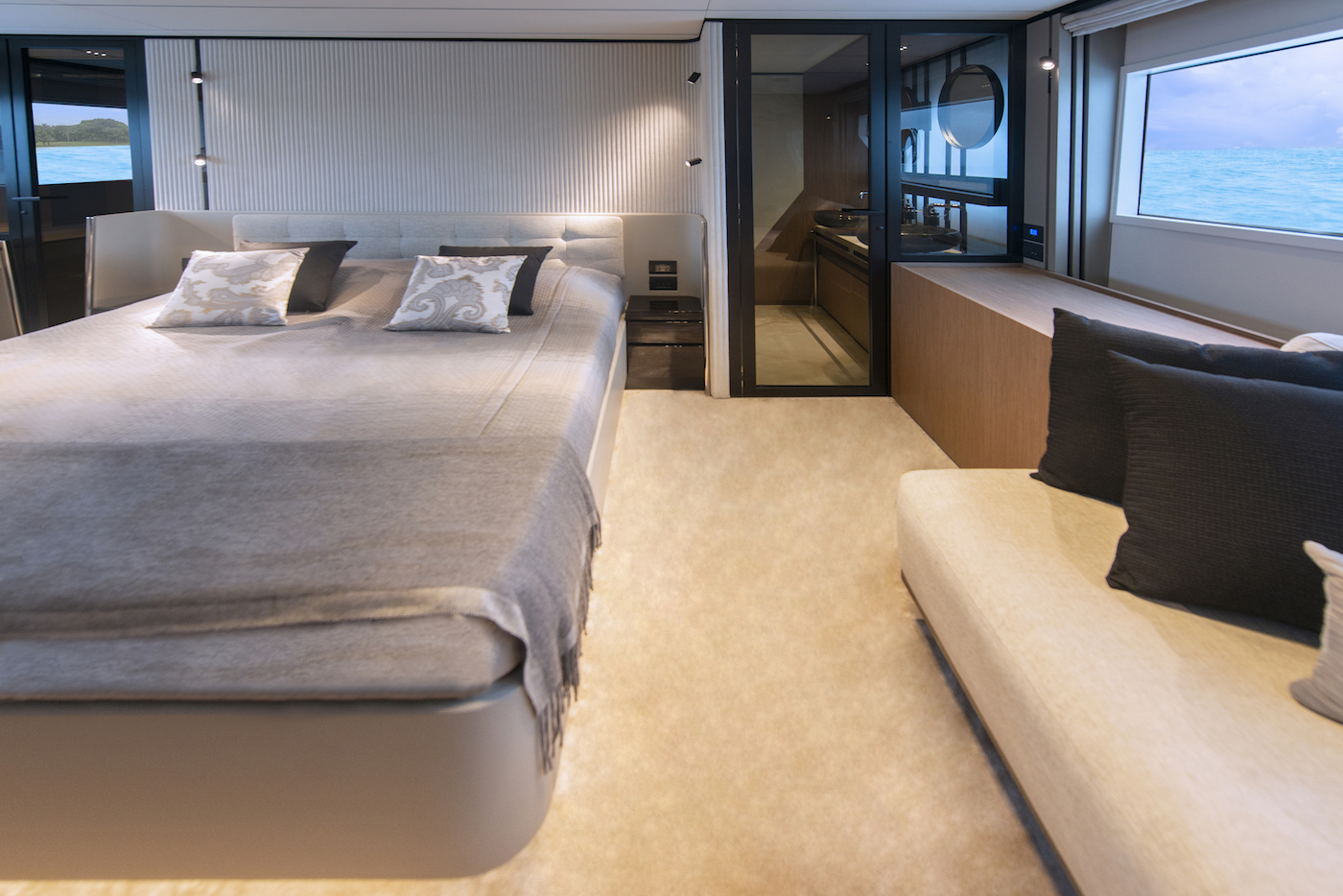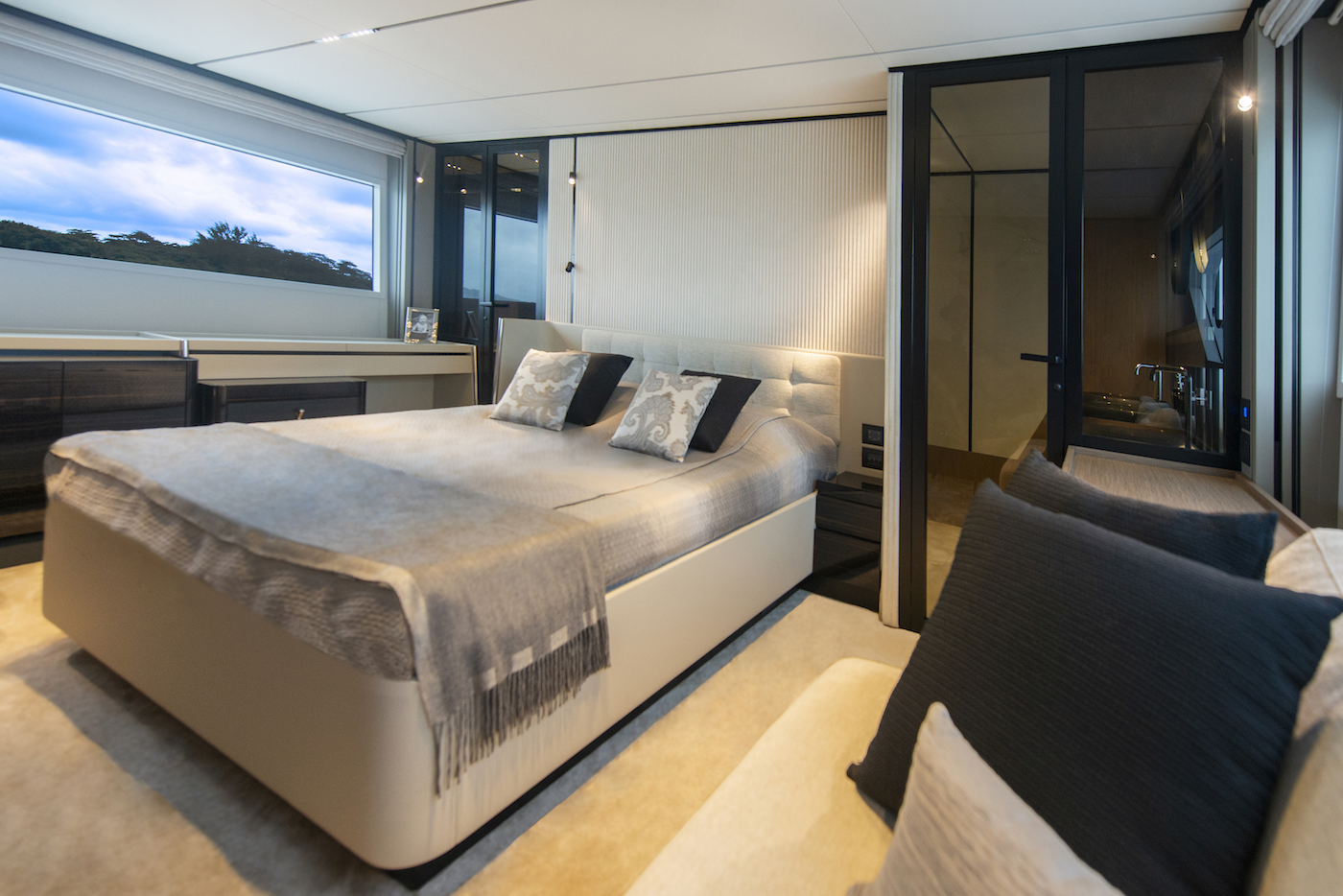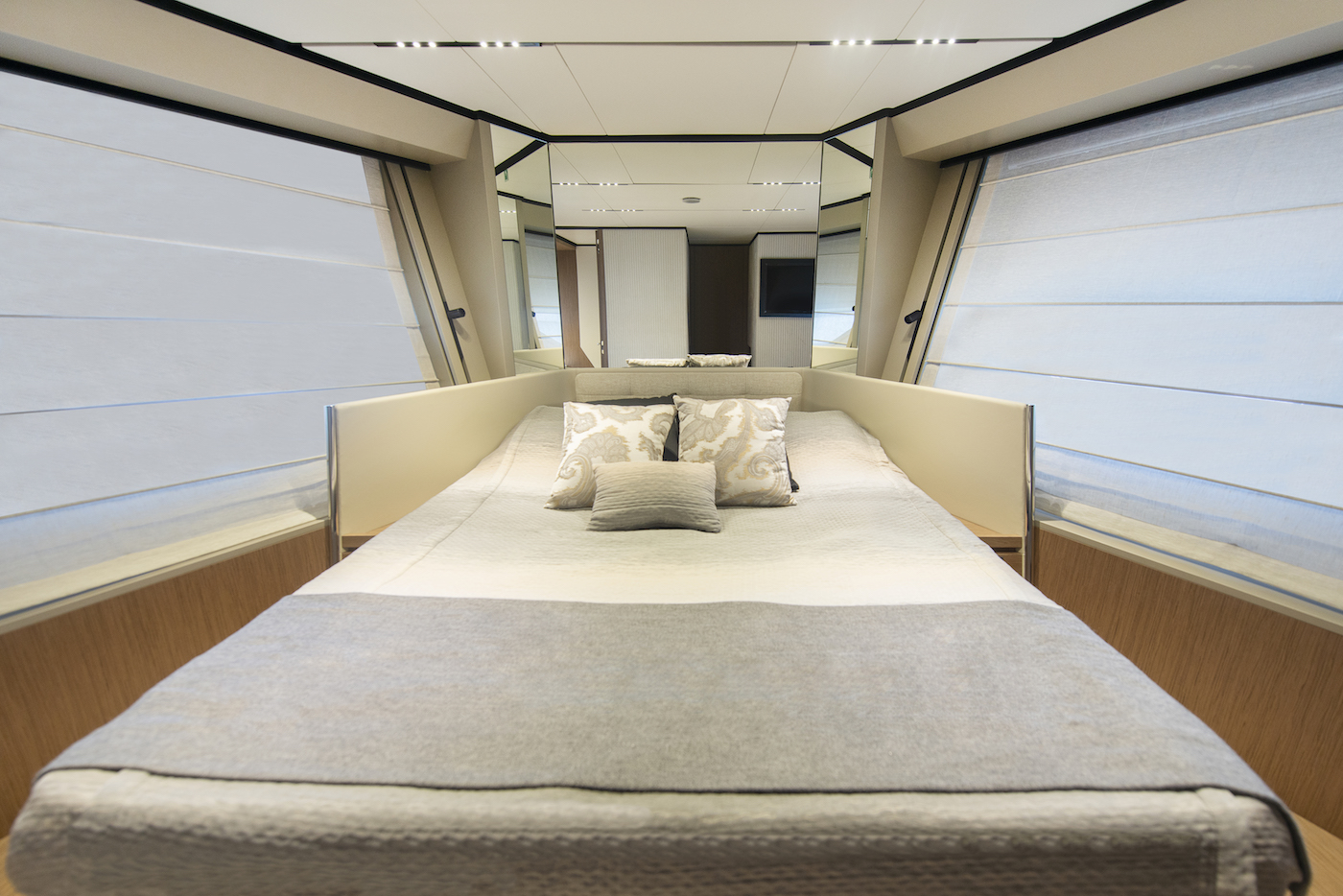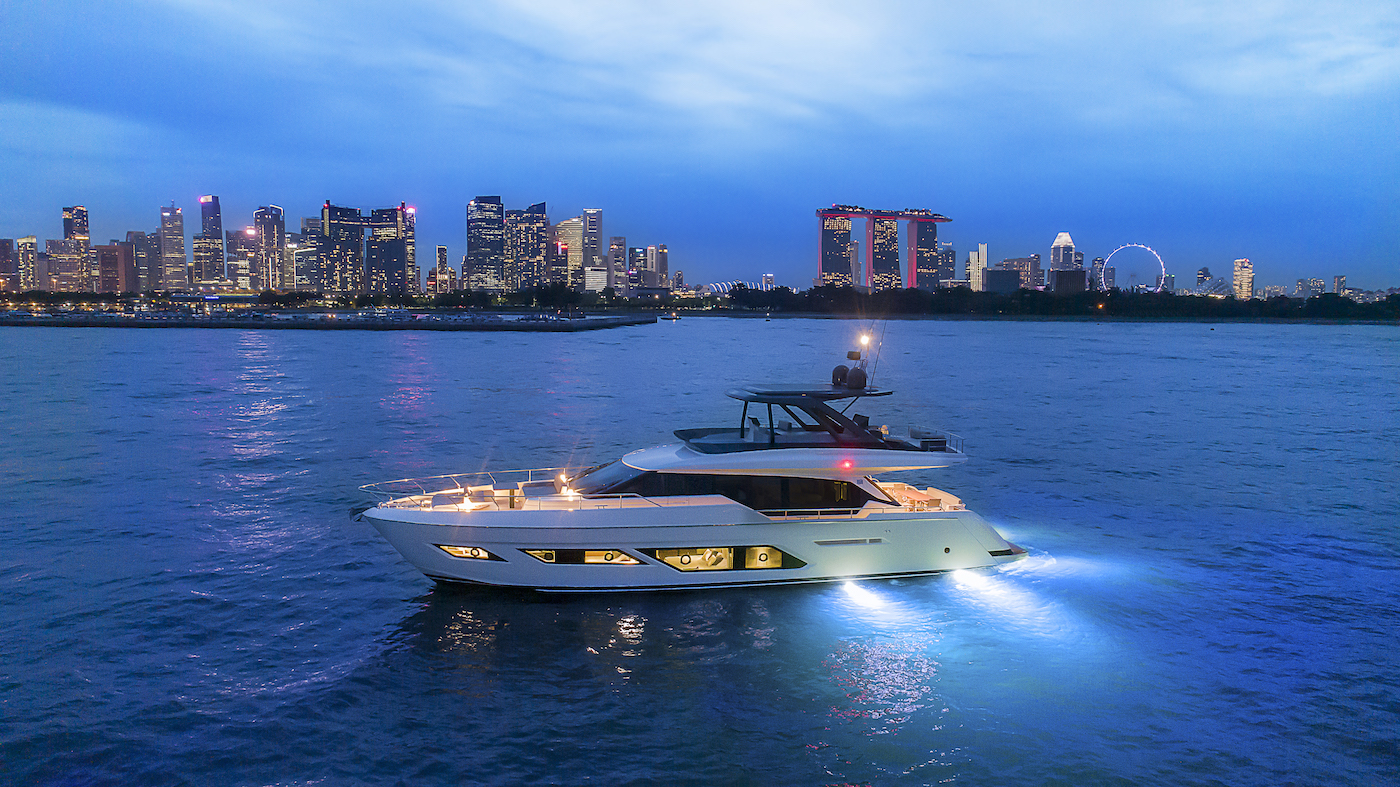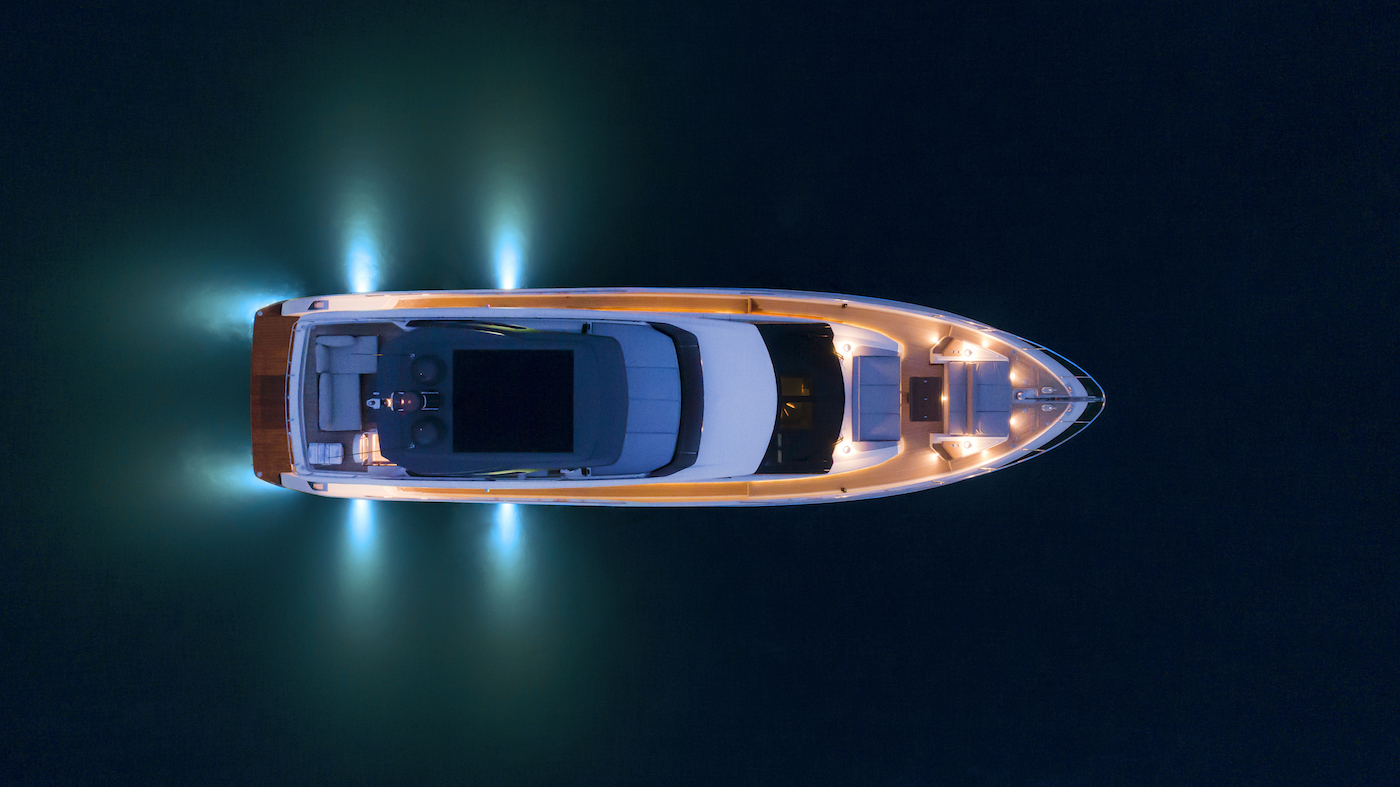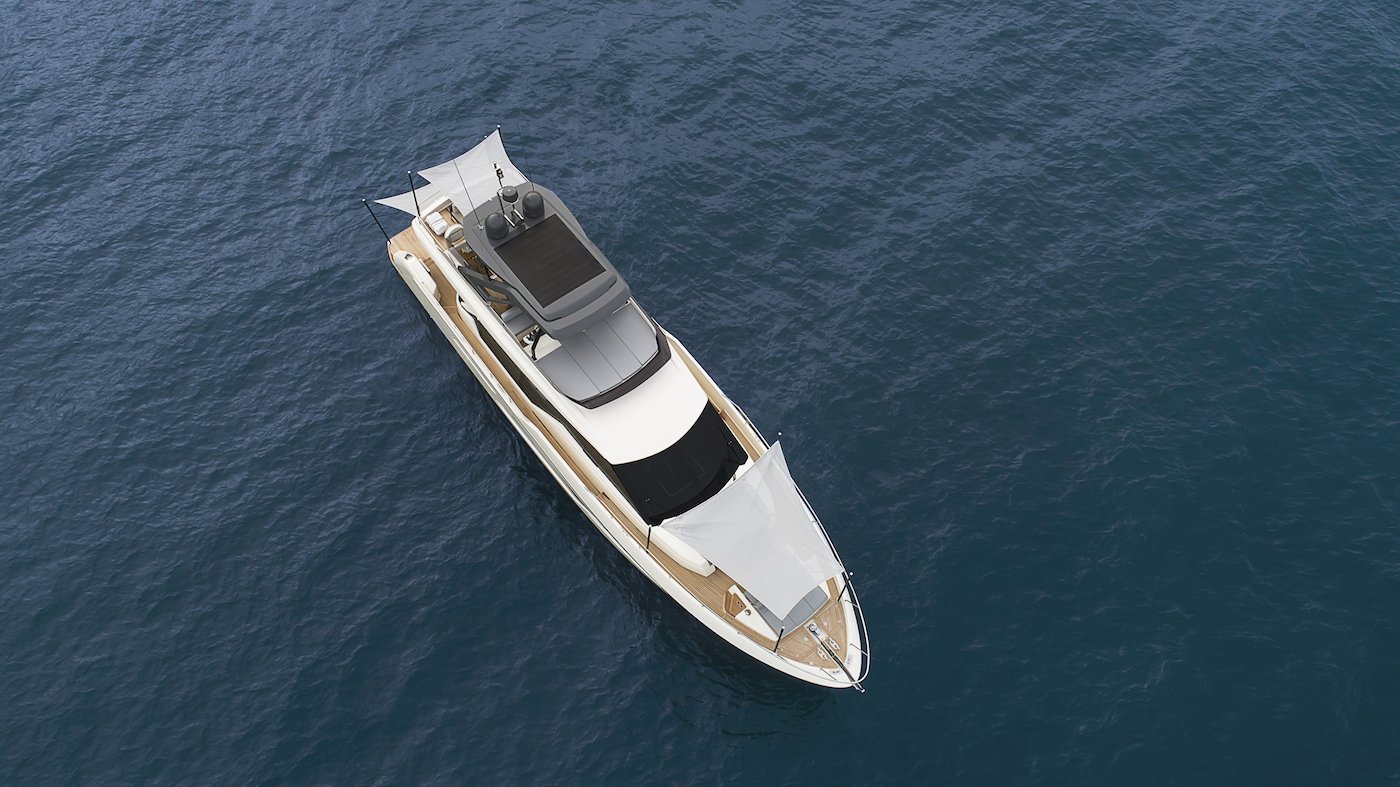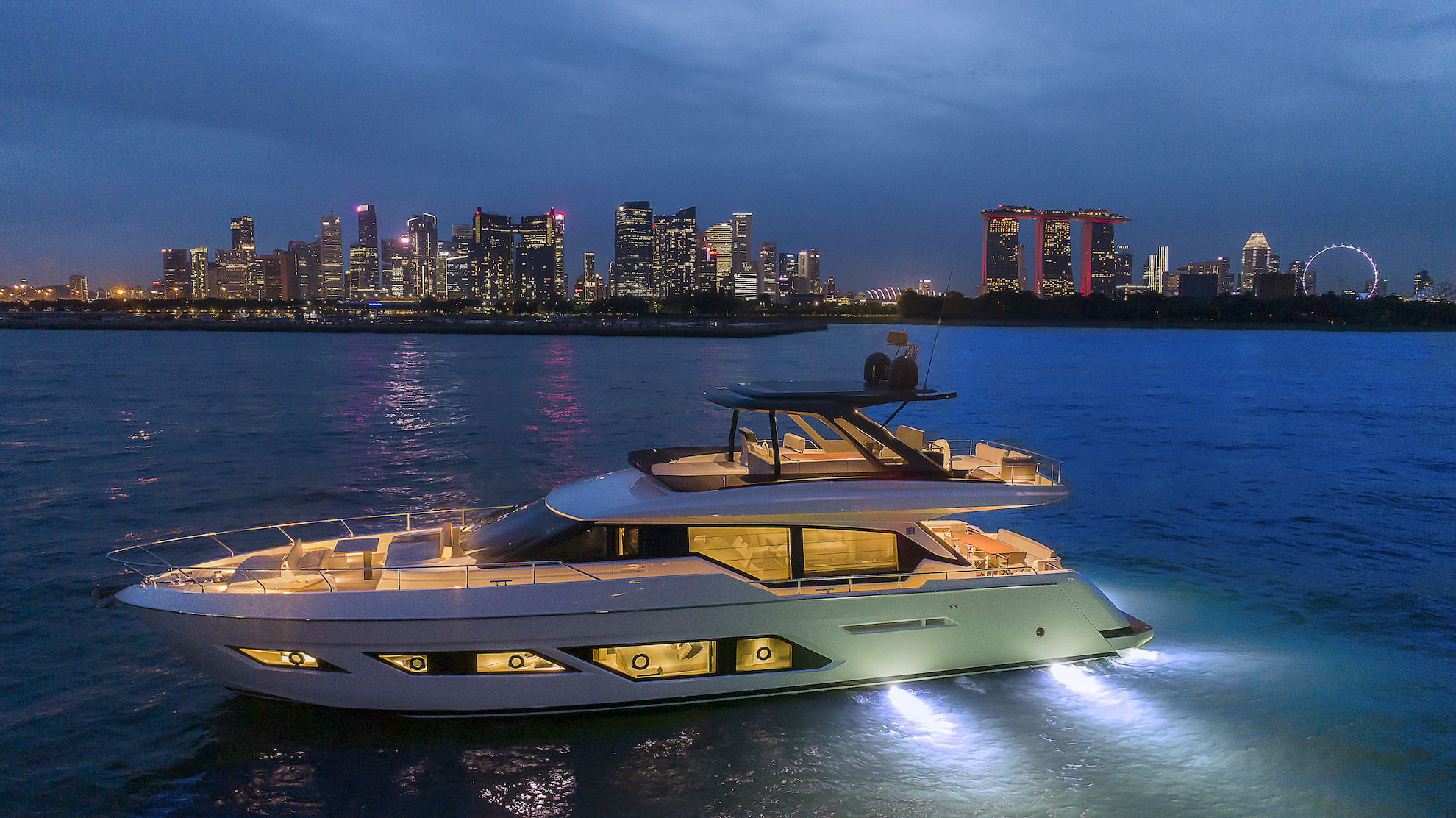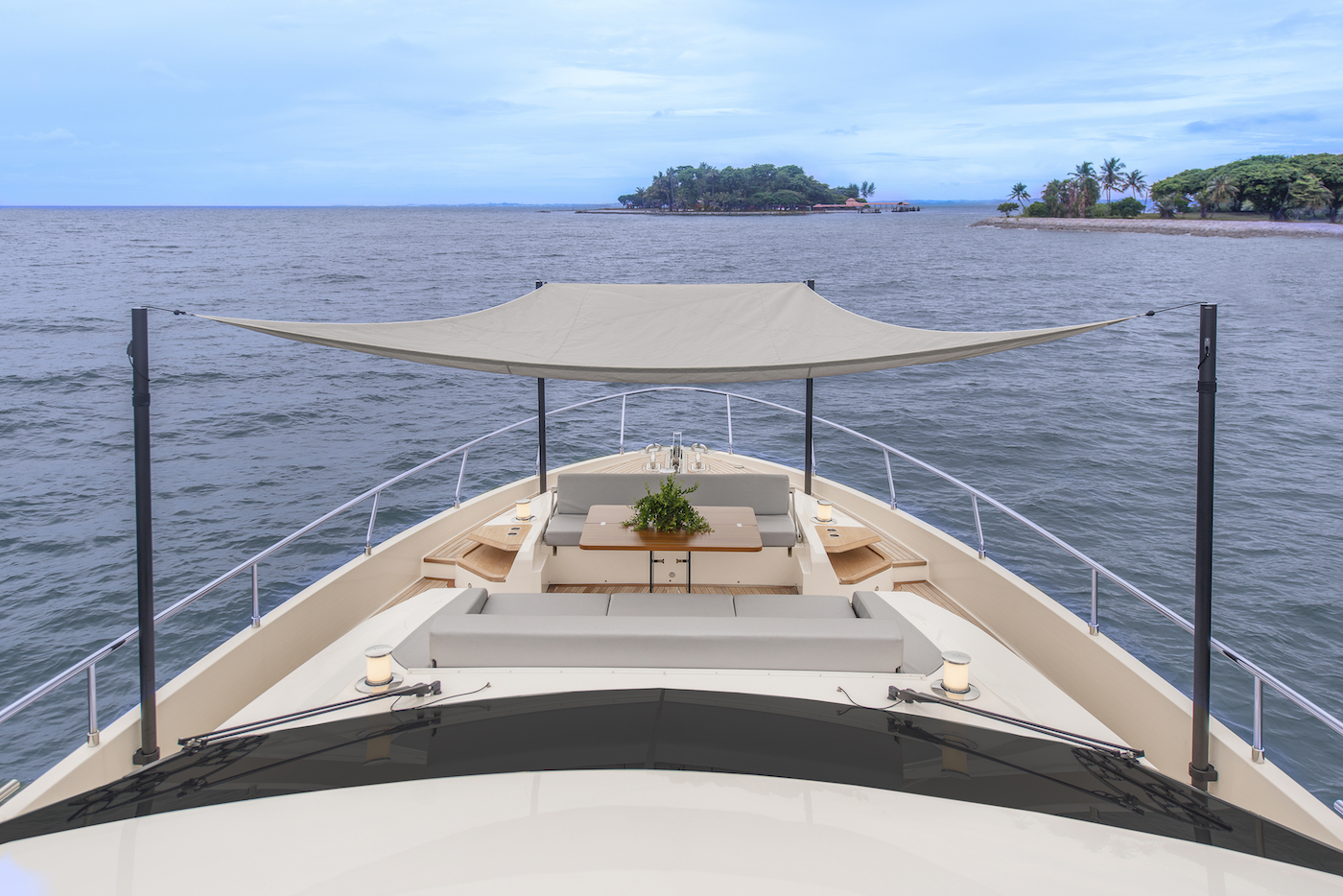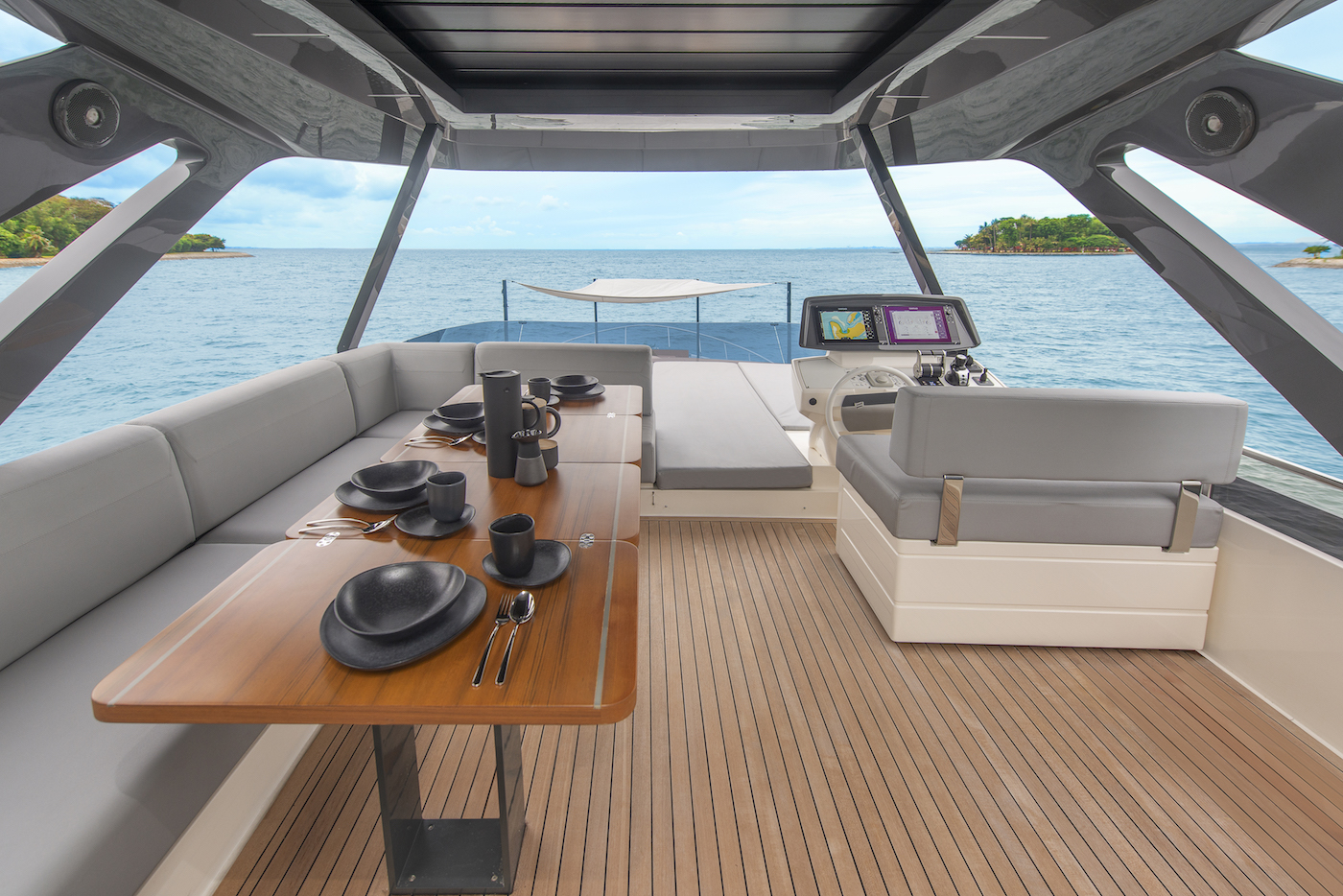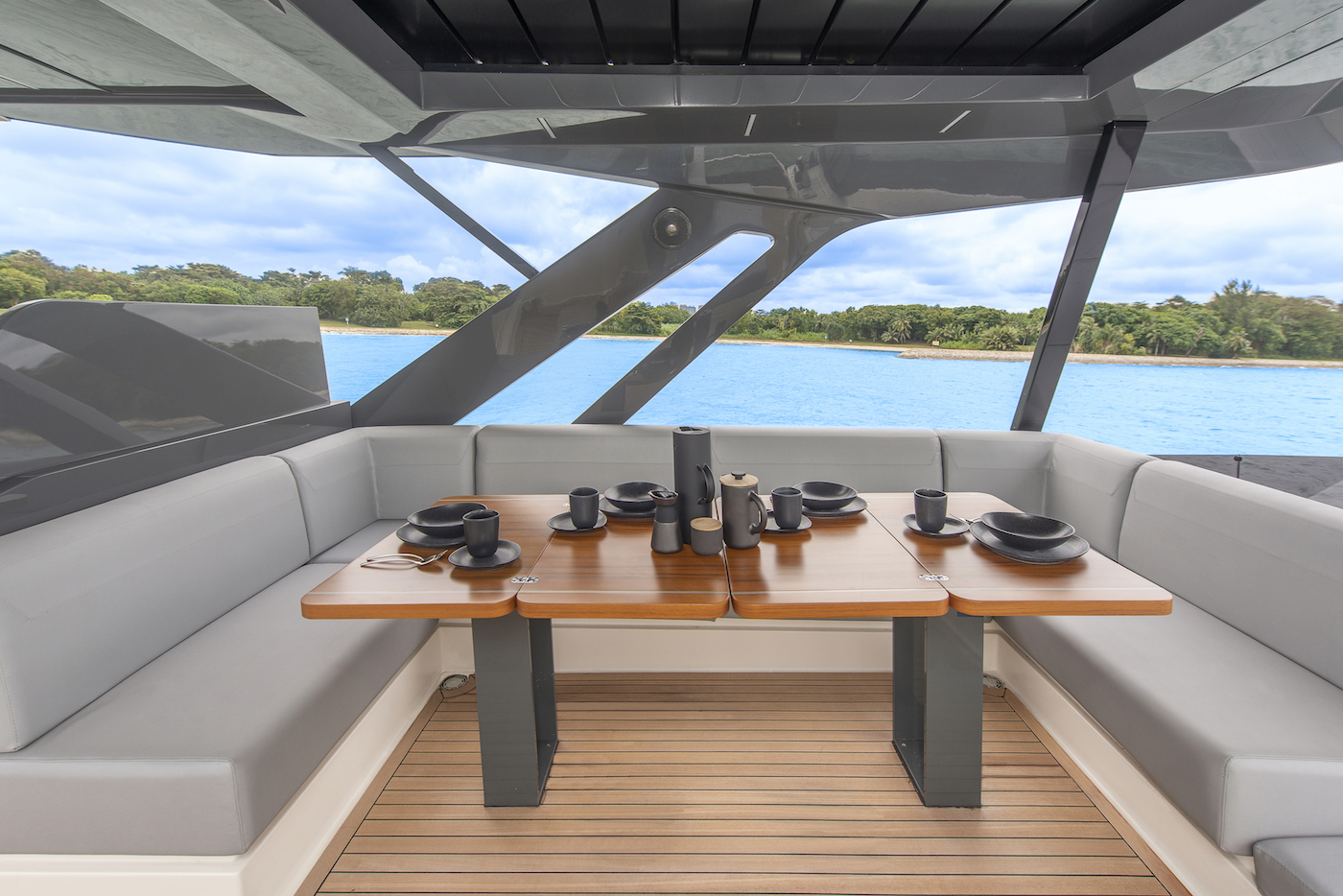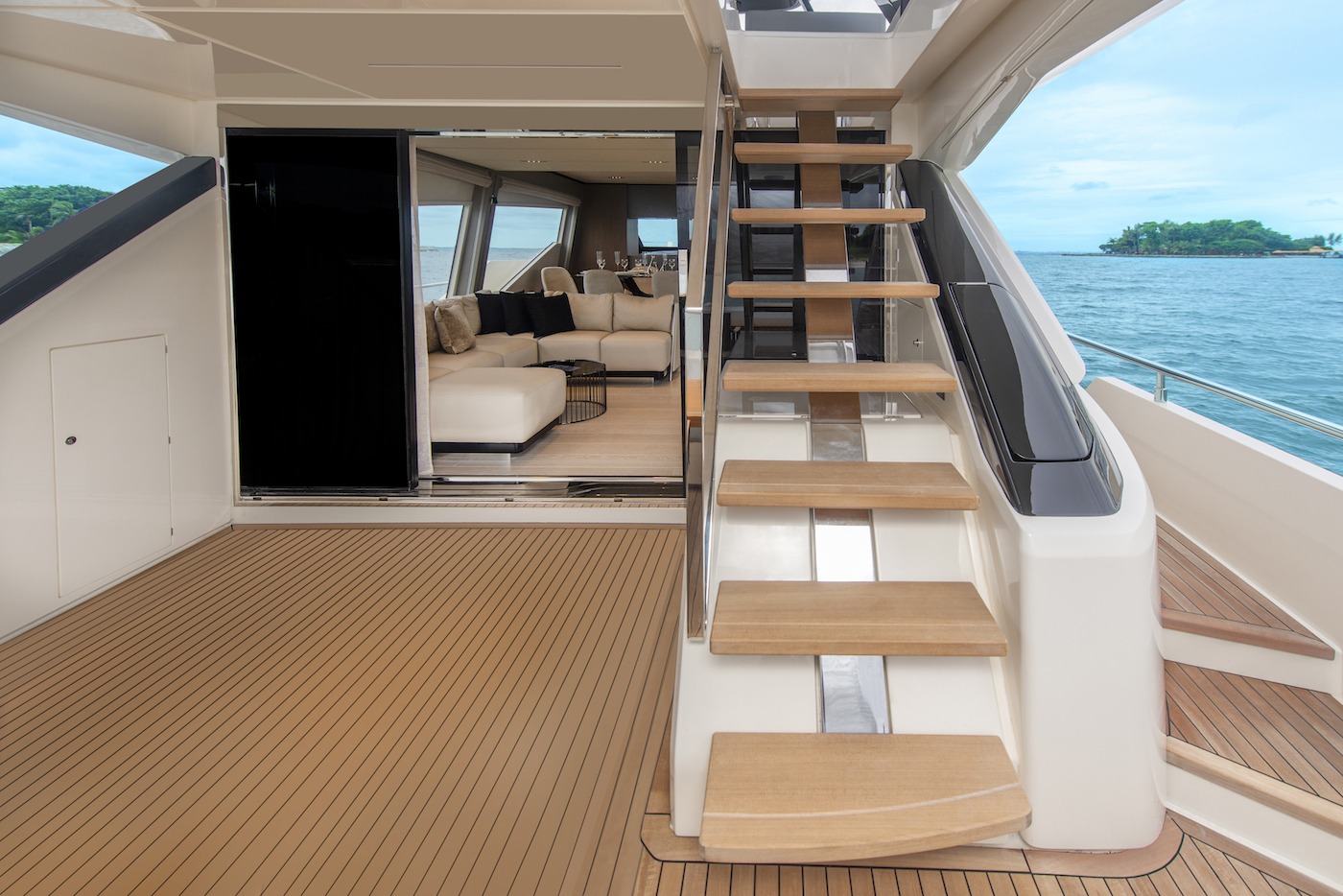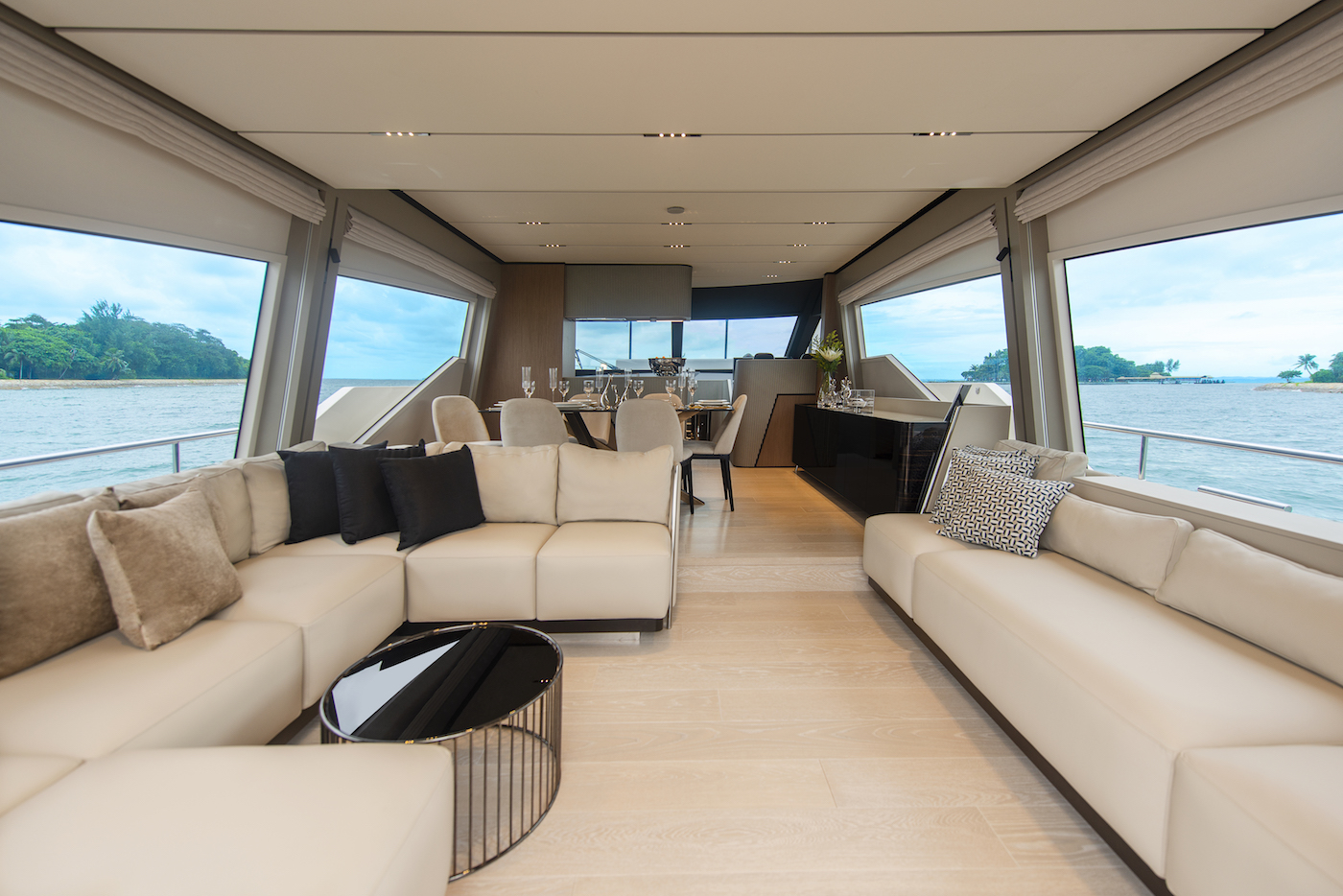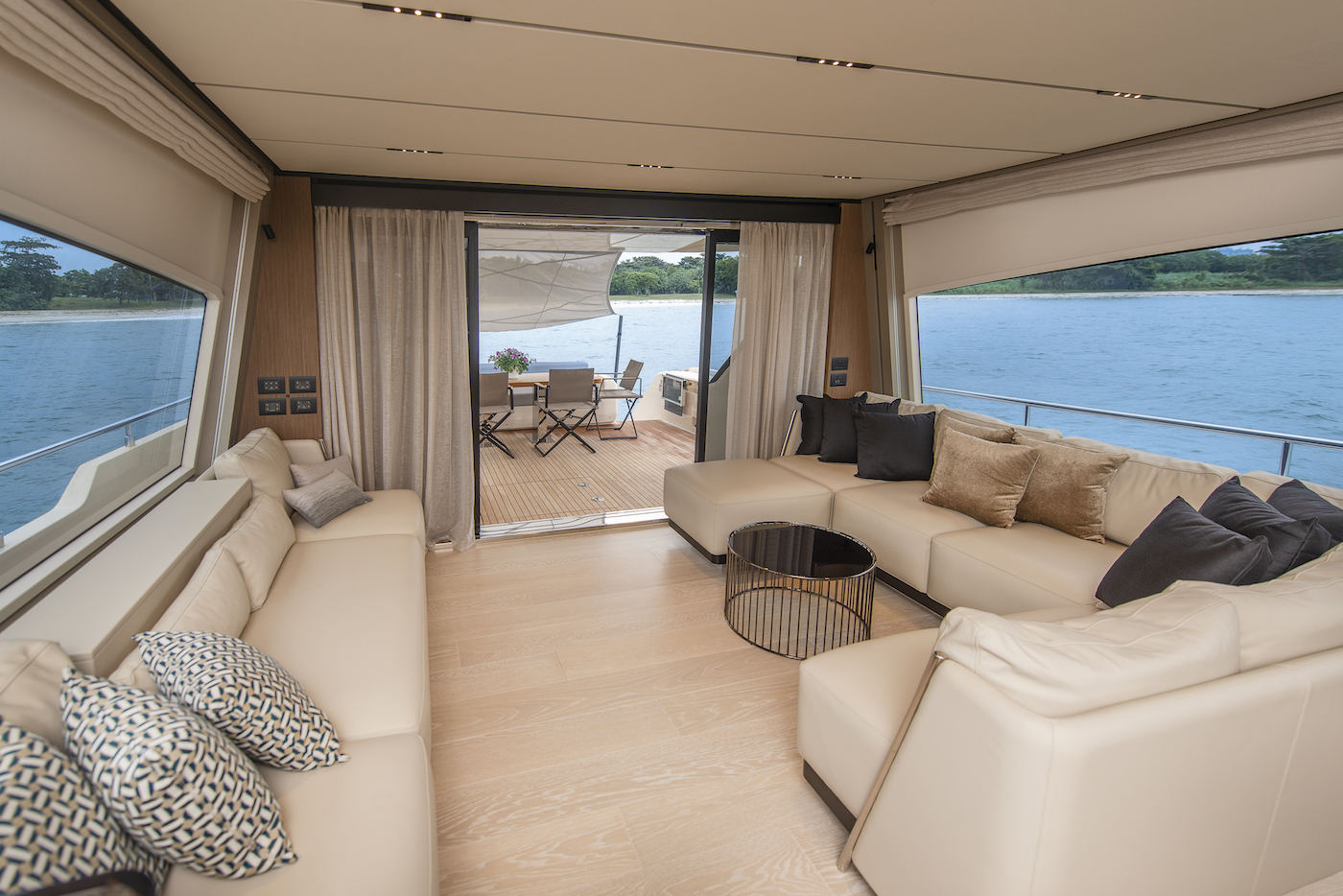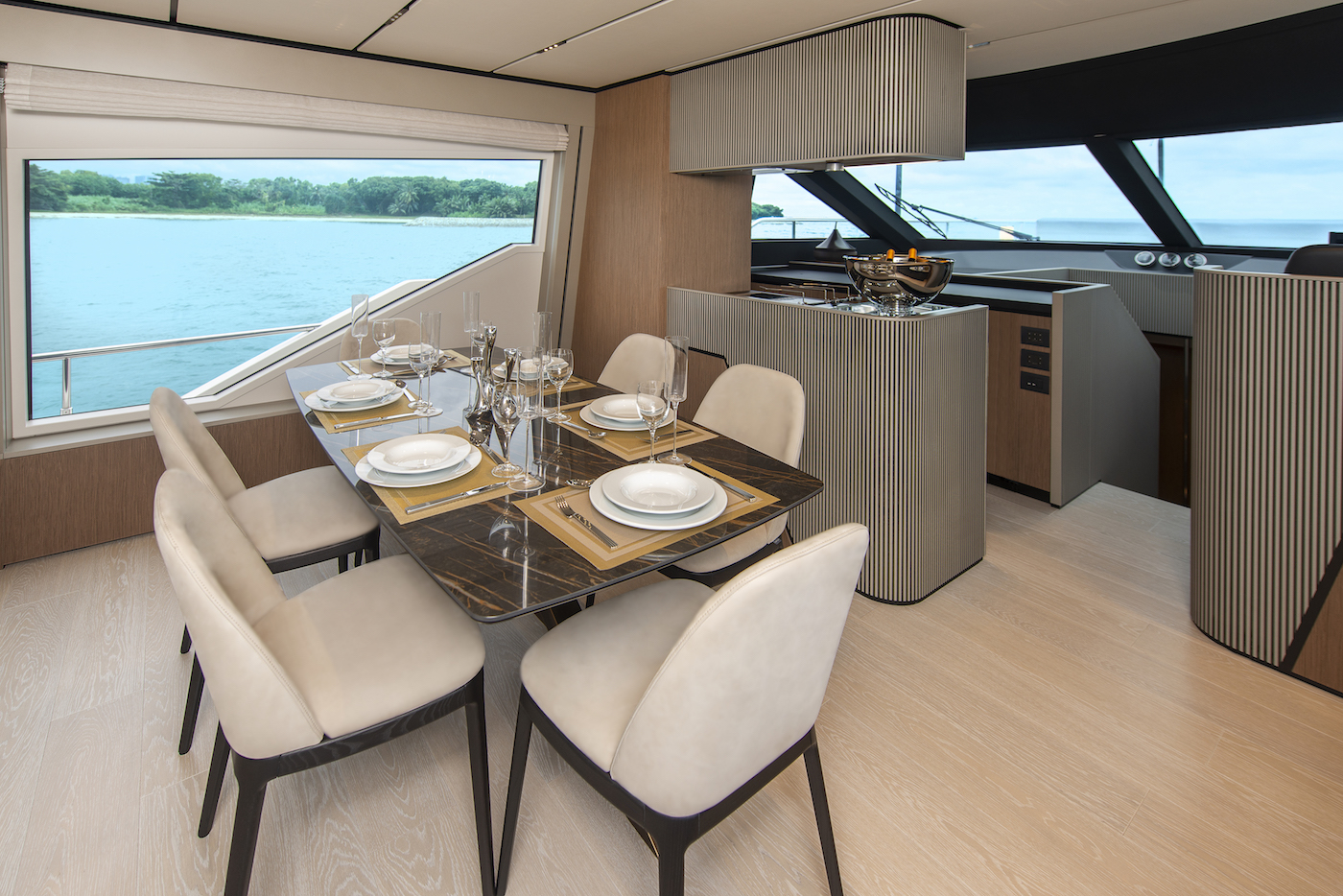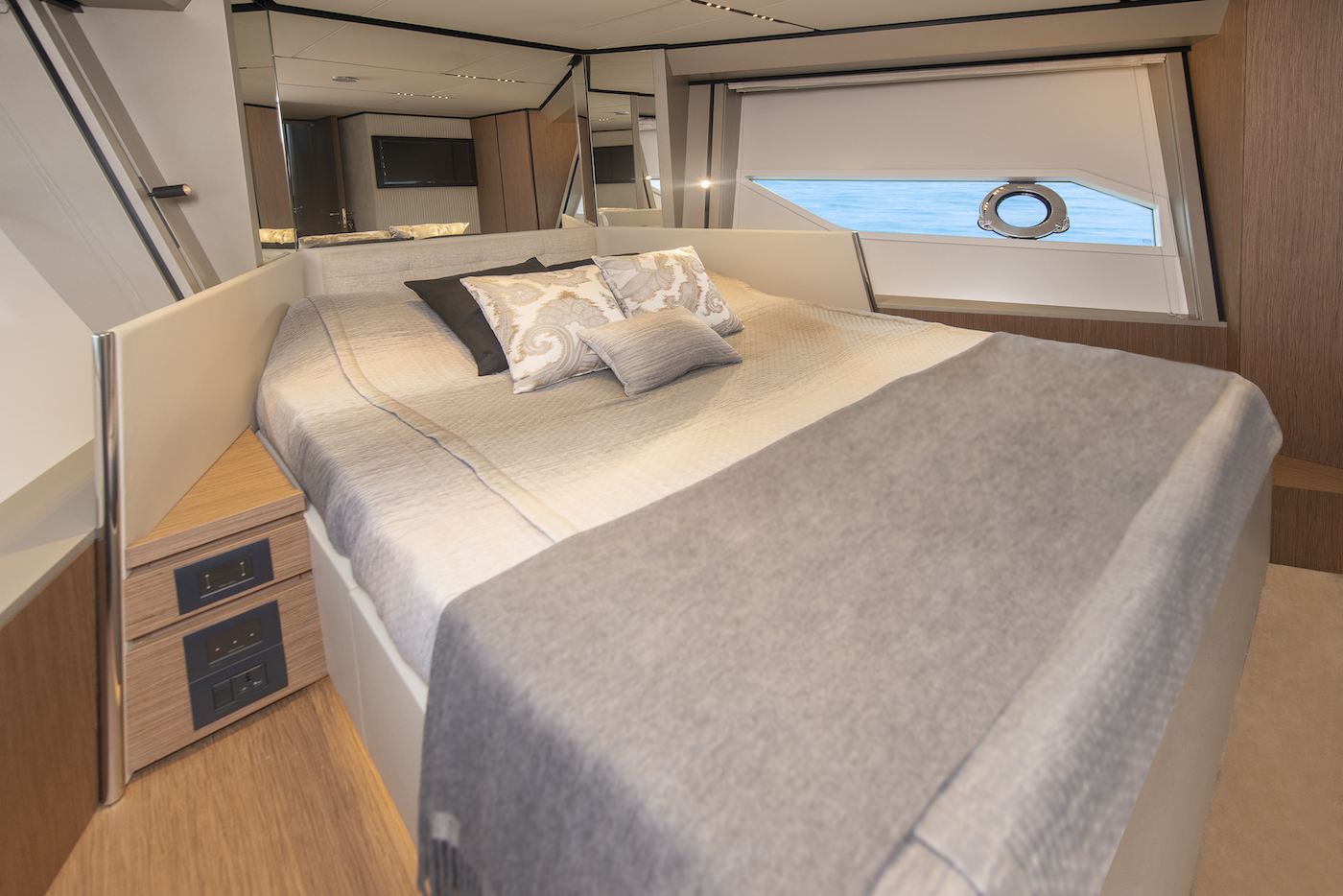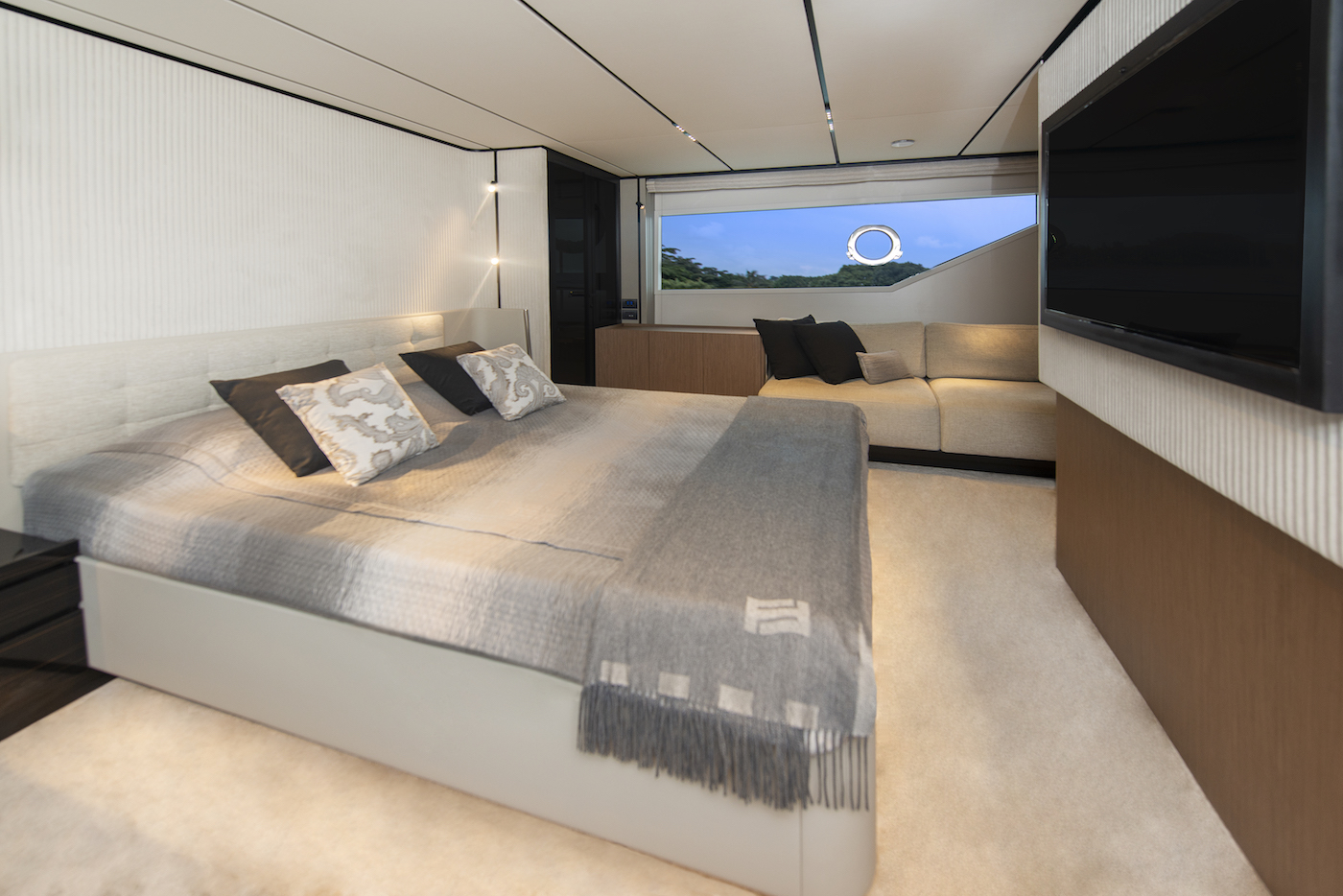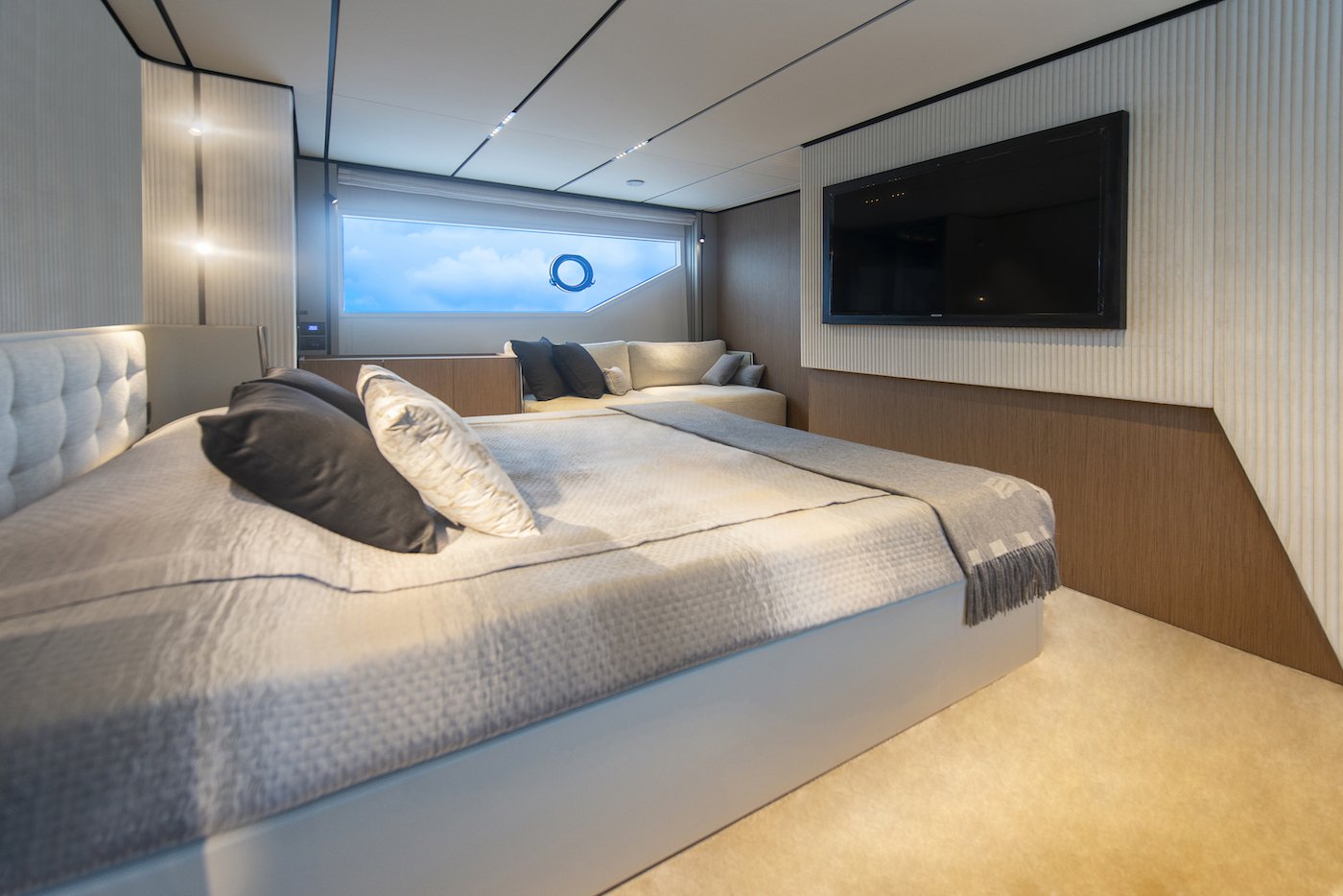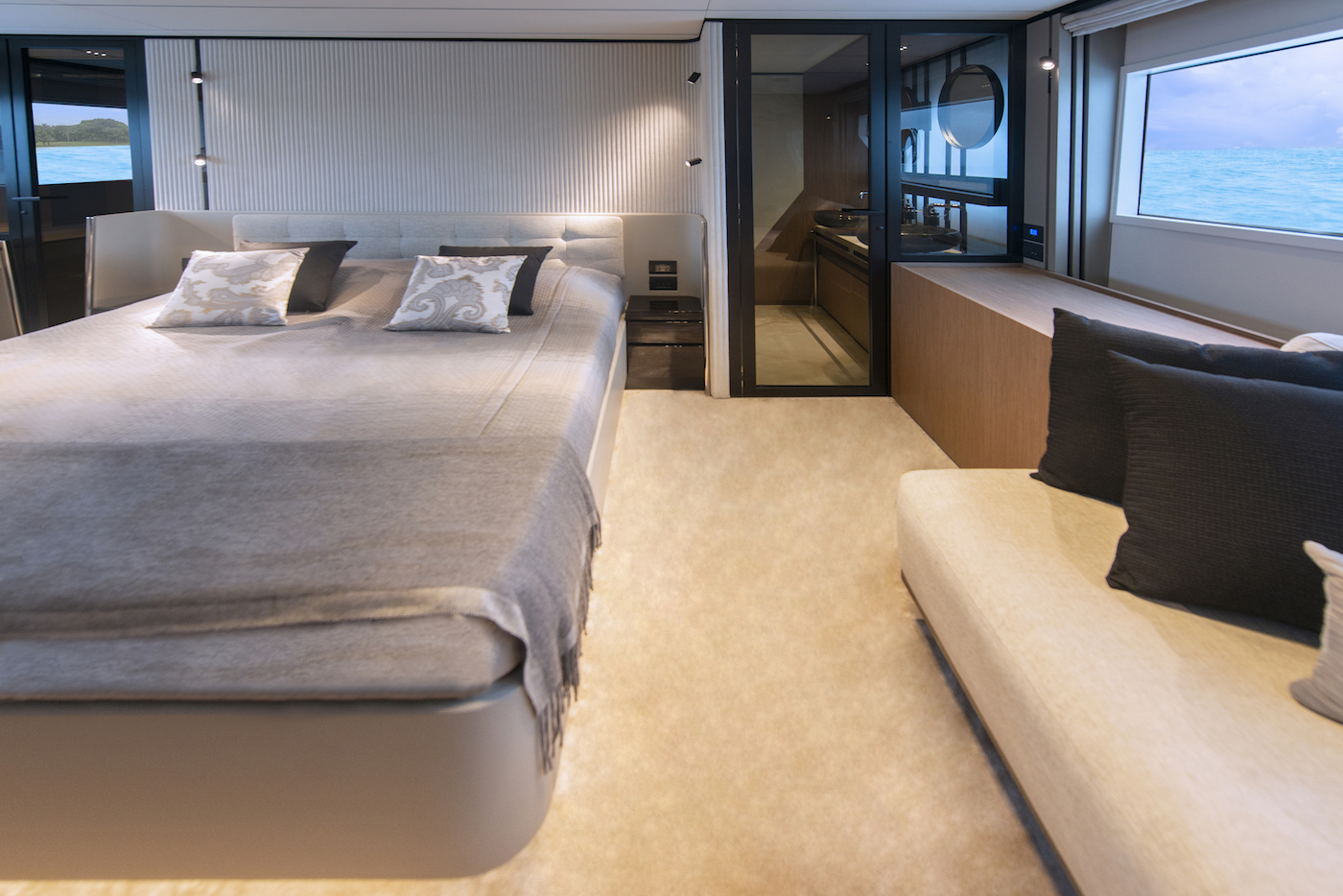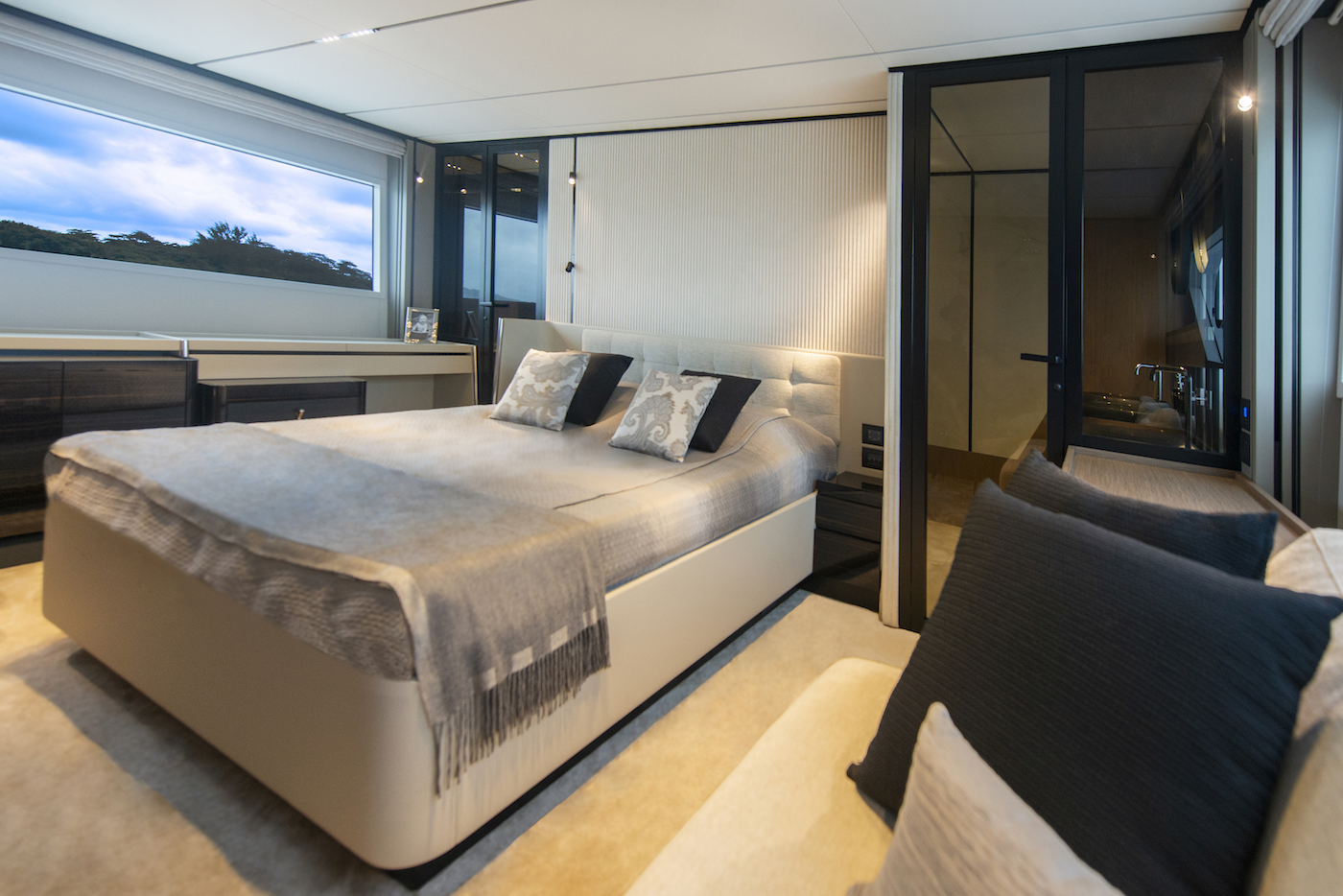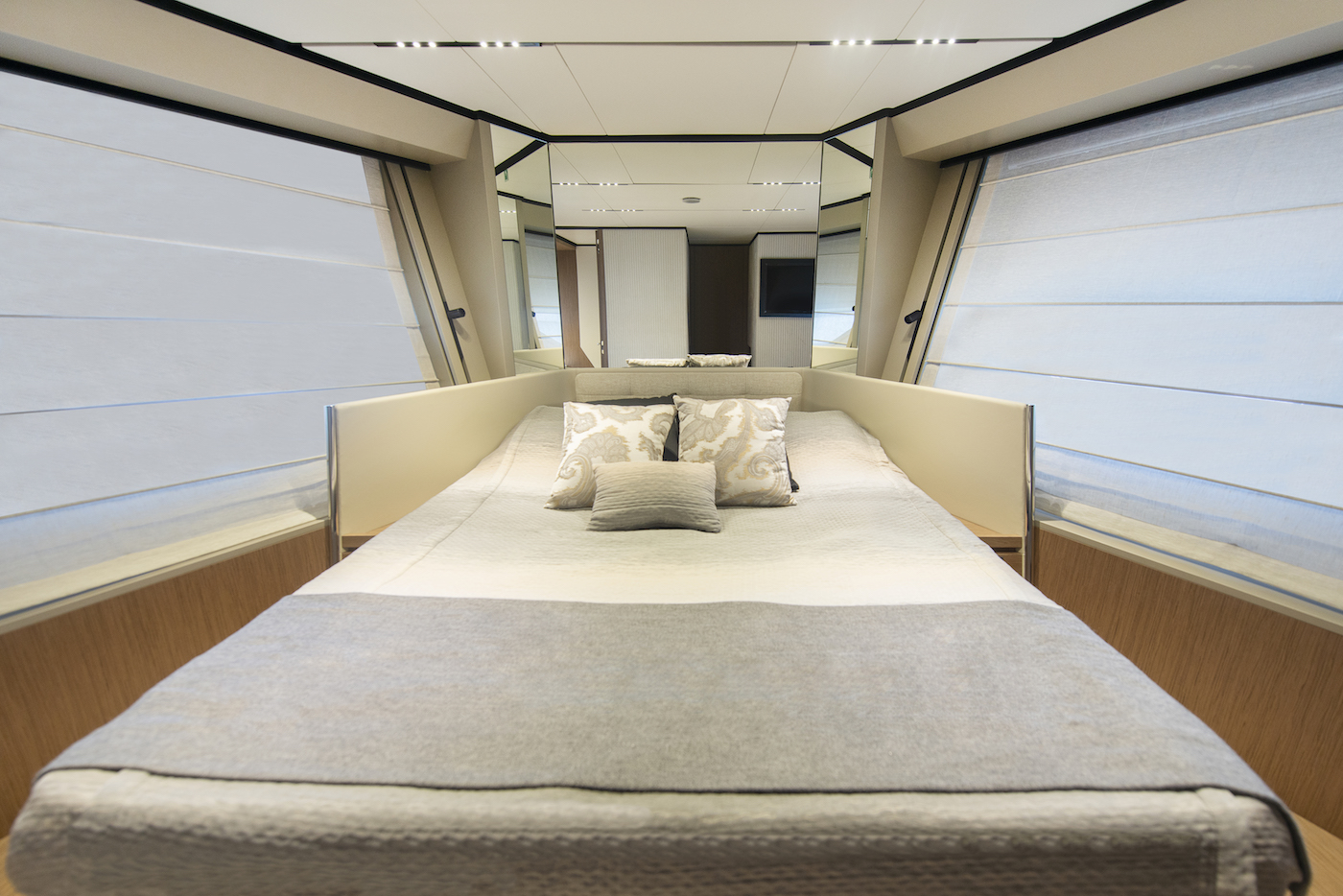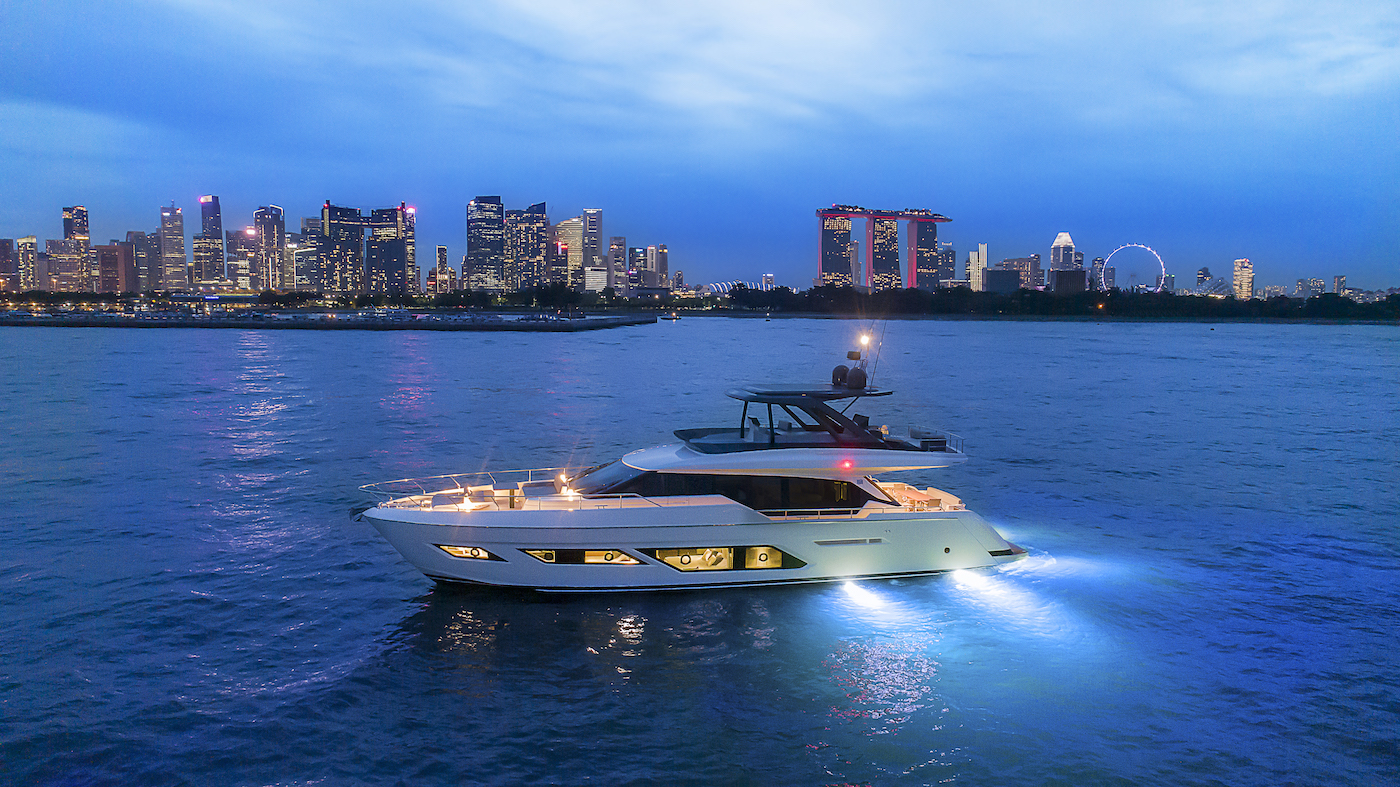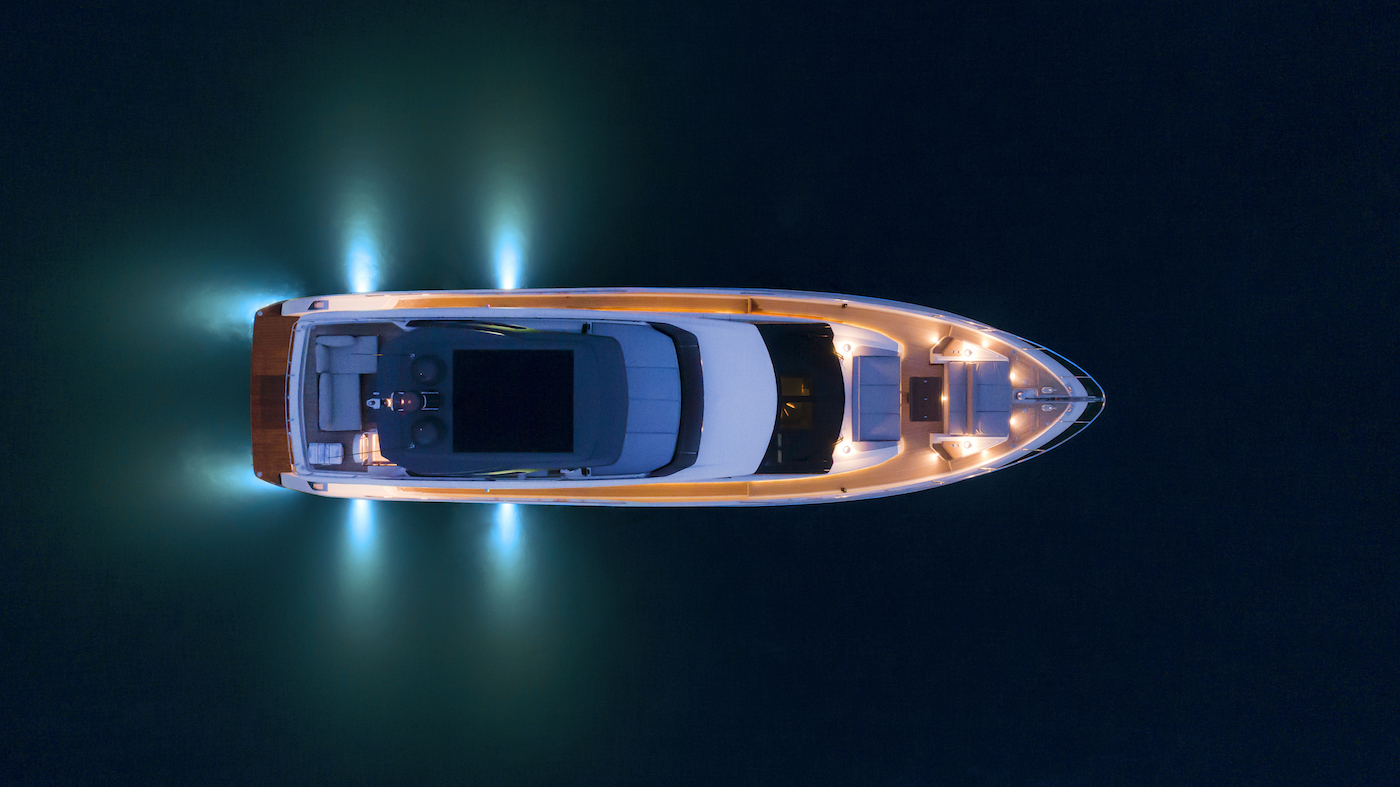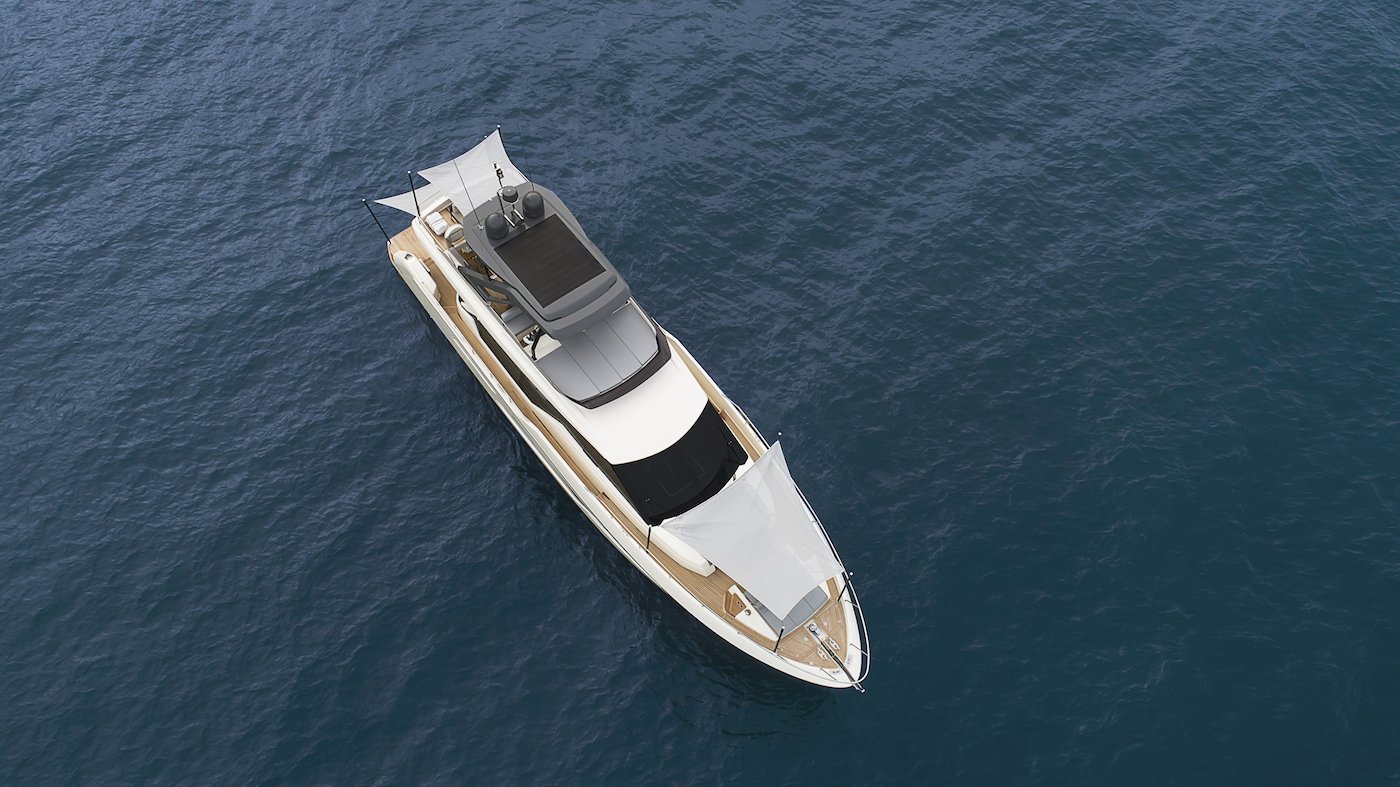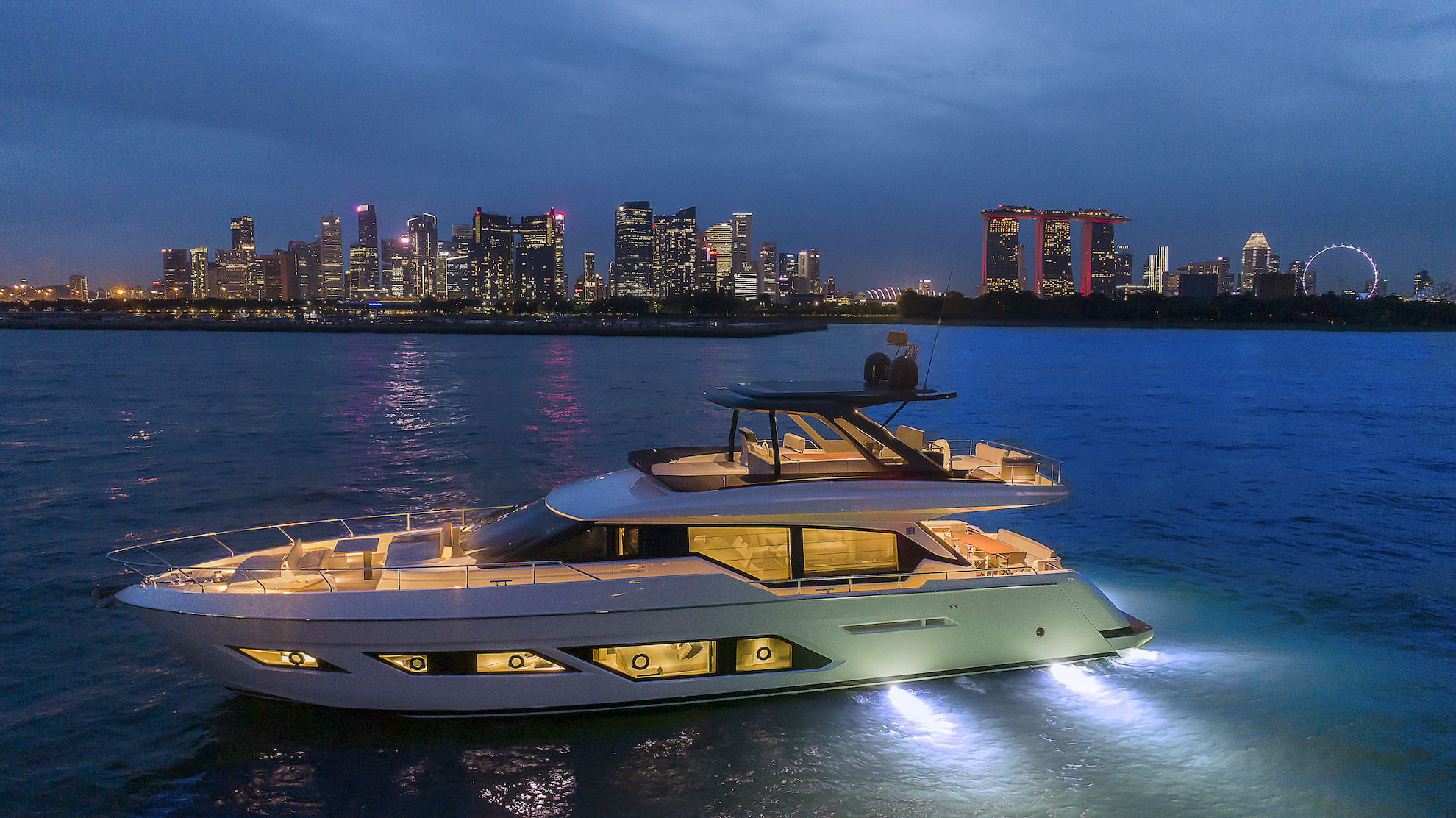 Ferretti Yachts 720
One Degree Marina, Singapore, Singapore, Singapore.
With her amazing spaces, unexpected headroom and abundance of areas to enjoy, she takes the cruising experience to a new level. The spacious master cabin echoes the play of colours and materials that grace the main deck, in a peerless private setting that's a joy to discover.
The minimalist yet detailed design provides a continual counterpoint to the walk-in wardrobe and the grand bathroom, where the smoked-glass inserts and functionality of form are in tune with current trends. The winning style of this desirable new model is based on a blend of contrasting textures. The striped ceiling, the ribbed surface of the walls, the grid-pattern headboards and the lounge furniture's oblique-stripe motif play off one another in a profound natural harmony. The lighting design is an attribute that is unique to the 720. Horizontal LEDs integrate into the ceilings to create a soft, diffuse effect, while independent vertical spotlights with adjustable beams pick out original features with scenic flair.
It all adds up to a sublime experience of genuine cruising comfort.
For more information, kindly contact Della at +65 9672 9600
SPECIFICATIONS
: 73.2 ft
: Fibreglass
: Ferretti Yachts
: 720
: 2019
: 2 x MAN V8
: 1200 hp
: 24 kn
: 28 kn
: 4600L
: 1000L